Idaho State University fall enrollment total headcount is 12,387; University sees 5.6 percent increase in Idaho resident freshmen
October 17, 2018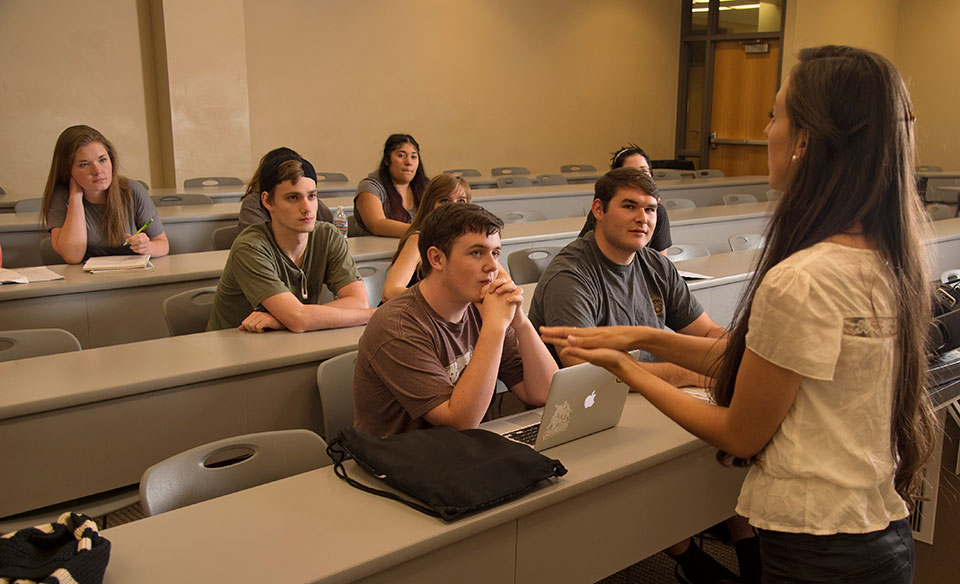 POCATELLO – Idaho State University's total student enrollment headcount for the Fall 2018 Census Day was 12,387, a 2.5 percent decline in undergraduate students and a 0.8 percent increase in graduate students.
While Idaho State's overall fall enrollment was down 256 students in the report, the University notes that several key indicators are positively trending
Idaho State enrolled 5.6 percent more freshmen Idaho residents this semester, and overall, 3.2 percent more freshmen students enrolled at the institution. This number includes Early College, Career and Technical, and academic degree-seeking students. Additionally, first-time graduate student enrollment increased by 8.6 percent.
In addition to an increase in ISU's freshmen class, other enrollment highlights include:
• Career and Technical enrollment increased by 5.9 percent.
• Early College students increased by 12.6 percent.
• Idaho resident transfer students increased by 12.8 percent.
"While our overall enrollment is down, there are several positive indicators. Idaho State University intends to see growth in the future, and we are putting in place initiatives designed to address the enrollment issues seen in this report," ISU President Kevin Satterlee said. "As those initiatives begin to take hold, we expect to see our enrollment trends move in a positive direction so that more students will have the opportunity to improve their lives through ISU's quality education."
The report also shows growth in undergraduate enrollment of Hispanic students. This fall, 1,264 Hispanic students enrolled at ISU marking a 3.4 percent increase over last year and a 31.1 percent increase since 2012. Similarly, ISU's American Indian undergraduate student population increased by 11.1 percent, marking the largest fall enrollment of American Indian students in more than six years. Satterlee referred to these trends as "major steps forward for the University."
In comparison, fall 2017 total enrollment at Idaho State was 12,643.
---
Categories: