Idaho State University 2019 Women's Business Symposium is April 18
January 23, 2019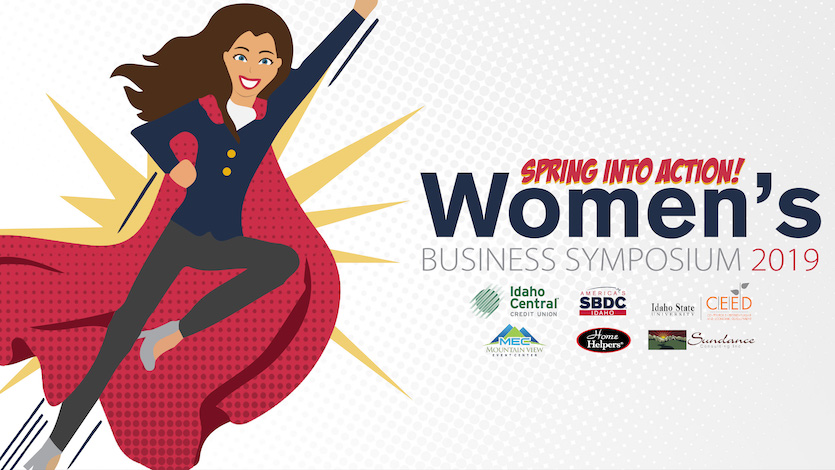 POCATELLO – The 2019 Women's Business Symposium on the theme "Spring into Action" will be held Thursday, April 18, from 8 a.m. to 4 p.m. in Shoshone Bannock Hotel and Event Center in Fort Hall.
This event sold out in 2018, so organizers advise getting tables and tickets early.
The symposium is presented by the Idaho State University Small Business Development Center. Sponsors include Idaho Central Credit Union, the ISU College of Business Center for Entrepreneurship and Economic Development (CEED), Mountain View Event Center, Sundance Consulting and Home Helpers
The 2019 symposium has two tracks with a focus this year on being your own super hero. The entrepreneurship track offers new views on money management, Legos® for adults and updates on social media marketing.
The career track offers advice on becoming a LinkedIn super-connector, finding your inner heroine and speed networking, back by popular demand. There will be a special lunch session on the "Emotional Freedom Technique" with Karen Donaldson.
The keynote speaker, Kedma Ough, is a nationally recognized business funding expert and an innovation and entrepreneurship thought leader. She won the Small Business Administration award "Champion of Small Business," and she is a business advisor for independent inventors.
To date, she has helped more than 10,000 individuals fund, launch and grow their businesses. In 2017, Ough signed a book contract with McGraw-Hill Publishing to complete "Target Funding," a guide to proven funding solutions for creating, improving or growing a business. It will be available in June 2019.
In her keynote address, Ough will share the steps to becoming a business superhero in your industry. She shares her three-year plan for overcoming challenges in the entrepreneurship world.
In addition to great speakers, there are vendors, giveaways, lunch and plenty of time dedicated specifically to networking and building your team.
Tickets are $30 for admission and lunch, $240 for a table sponsorship and $100 for a vendor table. For registration, sponsorship and program information call Claudia at 208-282-2817 or visit https://www.wbsidaho.com.
###
---
Categories: