Idaho State-Civic Symphony Youth Orchestra to perform annual fall concert on Dec. 5 at 7:30 p.m.
November 16, 2018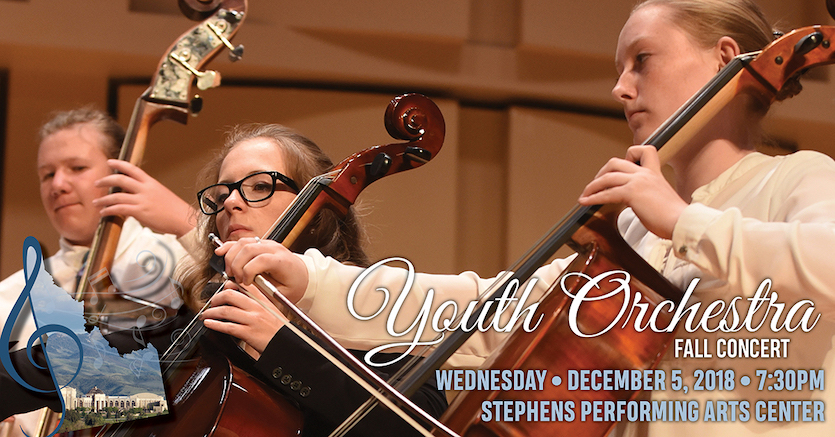 POCATELLO – The Idaho State Civic-Symphony Youth Orchestra, under the direction of Julie Sorensen, invites all to attend its annual fall concert, featuring the area's best music students, on Dec. 5 at 7:30 p.m. in the Jensen Grand Concert Hall in the Stephens Performing Arts Center.
The program includes pieces by composers with very different compositional styles including Bach, Vivaldi, Debussy and Rimsky-Korsakov. The concert is free and open to all ages, and is the perfect opportunity to experience the power of music in a concert hall.
The Idaho State Civic-Symphony Youth Orchestra provides Southeast Idaho's most dedicated music students with opportunities to develop their technical musicianship by playing challenging repertoire in a professional format. Regular rehearsals and concert performances provide young musicians with important life skills needed to prepare them for future opportunities and cultivate artistic growth and excellence through enriching orchestral experiences.
The ensemble performs two concerts each season.
For more information, please visit http://www.thesymphony.us/ or call 208-234-1587.
---
Categories: