Chuck Peterson presentation "Photographing the Snakes of Idaho" set Sept. 19 at ISU Library
September 6, 2018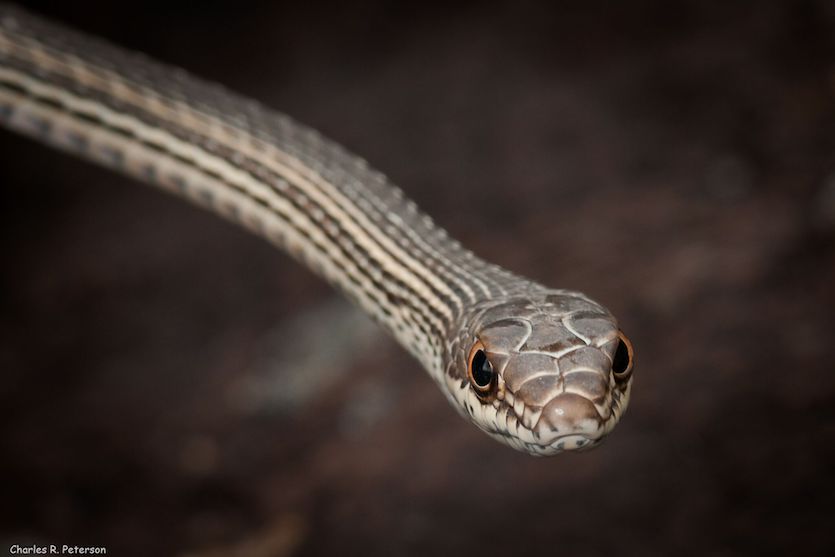 POCATELLO – In conjunction with his photography exhibit in the Idaho State University Oboler Library, ISU biological sciences Professor Chuck Peterson will offer a free public presentation, "Photographing the Snakes of Idaho," in the Library's Black Rock Commons area on Wednesday, Sept. 19 at 7 p.m.
The exhibit, "Snakes of Idaho," will be on display through Sept. 28, in the library's first floor art exhibit area. The exhibit includes a PowerPoint presentation showing the habitats of the snakes with maps and landscape photographs, as well.
An avid nature photographer, Peterson has taught in the ISU Department of Biological Sciences since 1988, and has conducted herpetological training sessions for many agencies and corporations. His research interests include the ecology and conservation biology of amphibians and reptiles. He has authored or coauthored numerous books, book chapters, journal articles, and notes and technical reports. Much of his work has focused on reptile populations on Idaho's Snake River Plain and on amphibian populations in the Greater Yellowstone Ecosystem.
This informative exhibit can be viewed whenever the library is open; check http://isu.libcal.com/hours/ for a current schedule. For more information about art in the Oboler Library, please contact Kristi Austin at austkris@isu.edu or (208) 282-4073.
Chuck Peterson may be reached via email at petechar@isu.edu.
The Oboler Library is located at 850 South 9th Avenue, at the corner of 9th and Martin Luther King, Jr. Way, in Pocatello.