A Season of Note presents An Evening with Three Dog Night Sept. 12 at Stephens Center
August 21, 2018
Tori Parks, Marketing Career Path Intern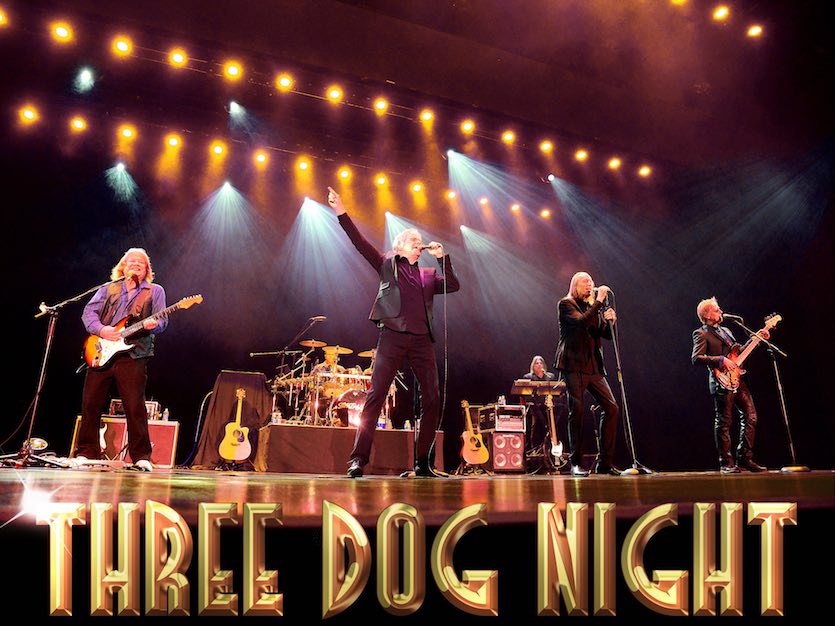 POCATELLO – Idaho State University's A Season of Note will present An Evening with Three Dog Night at 7:30 p.m. Sep. 12 in the ISU Stephens Performing Arts Center Jensen Grand Concert Hall.
Legendary music icons Three Dog Night had 21 consecutive Top-40 hits, including three No. 11 singles, 11 top-10 singles, 18 straight top-20 singles, 7 million-selling singles and 12 straight RIAA-Certified Gold LPs. In the years 1969 through 1974, no other group achieved more top-10 hits, moved more records or sold more concert tickets than Three Dog Night.
Their top hits include "Mamma Told Me (Not to Come)," "Joy to the World," "Black and White," "Shambala," "Easy to be Hard," "An Old-Fashioned Love Song" and "One." "Joy to the World" became the band's biggest hit in 1971, spending six weeks on top of the pop charts.
Now marking nearly 50 years on the road, Three Dog Night continues to grow its fan base. Since 1986, the band has performed more than 2,200 shows including two Super Bowls.
More information is available at www.threedognight.com.
Prices are $55 for main seating and $40 for upper-level seating. Tickets are available at the ISU Box Office in the Stephens Performing Arts Center (1102 Sam Nixon Dr.), by phone at 282-3595, online atisu.edu/tickets or at Vickers Western Wear.
For more information on the 2018-19 Season of Note, contact the Stephens Performing Arts Box Office at (208) 282-3595 or visit isu.edu/stephens.
---
Categories: