A Season of Note presents A Celtic Celebration on Jan. 26 in the Stephens Center
December 20, 2018
Tori Parks, Marketing Career Path Intern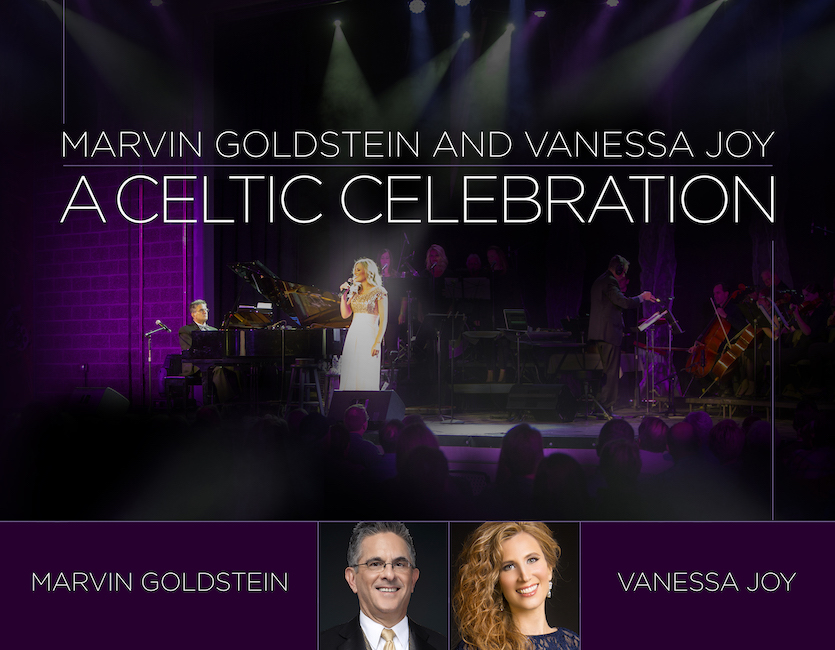 POCATELLO – Idaho State University's A Season of Note will present a Celtic Celebration featuring pianist Marvin Goldstein with special guest Vanessa Joy at 7:30 p.m. on Jan. 26 in the ISU Stephens Performing Arts Center Jensen Grand Concert Hall.
Marvin Goldstein has been an acclaimed pianist and sought -after performer for more than 50 years. At 18 he was awarded a music scholarship to Tel Aviv University School of Music in Israel. He completed his bachelor and master of music degrees at Florida State University.
Goldstein has recorded nearly 50 albums. He has arranged 15 piano solo arrangement books including many sacred hymns. Goldstein is listed in the Who's Who in Music in Europe at Cambridge, England.
During the program titled "Celtic Celebration," Goldstein and featured soprano Vanessa Joy will perform vocal favorites such as "Danny Boy," "Amazing Grace" and Celtic orchestra audience favorites such as "Celtic Dance," "Irish Sweet" by Leroy Anderson and "The Fair Day" by Hamilton Harty.
For more information visit www.marvingoldstein.com.
Prices are $38 for main seating and $32 for upper-level seating. Tickets are available at the ISU Box Office in the Stephens Performing Arts Center (1102 Sam Nixon Dr.), by phone at 282-3595, online at isu.edu/tickets or at Vickers Western Wear.
For more information on the 2018-19 Season of Note, contact the Stephen's Performing Arts Box Office at 208-282-3595 or visit isu.edu/stephens.
---
Categories: