2018 Idaho State University Homecoming award recipients announced; Alumni Recognition Dinner set Sept. 28 at 6 p.m.
Tori Parks, Marketing Career Path Intern
September 21, 2018
POCATELLO – Idaho State University will honor current faculty, alumni and supporters with awards during the half time of the 2018 Homecoming game on Sept. 29 at Holt Arena.
They will also be recognized at the President's Alumni Recognition Reception/Dinner on Sept. 28 at 6 p.m. in the Pond Student Union Theatre Lounge. Dinner and Awards will follow at 7 p.m. in the Pond Student Union Ballroom. The cost is $50 per person.
The award recipients are: The Grand Parade Marshal, Jim Koetter; ISU Distinguished Service Award, Christopher R. Wagner; the ISU Achievement Award, Ken Rodnick; the William J. Bartz Award, Sylvia Papenberg; the Young Alumni Award, Josh Hill; the President's Medallion Award, Troy and Jamie Bell, Ron and Patricia Bolinger and Honorable Jim D. Pappas; Distinguished Alumnus Award, John Spicer.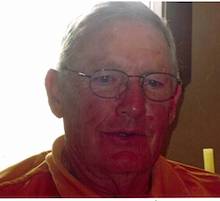 Parade Marshal, Jim Koetter – Koetter was ISU's head football coach from 1983 to 1987, and was an assistant coach for four years prior to that including during the Bengals 1981 national championship season. His record as the Bengals' head coach was 23-32-1.
Koetter is a native of McCook, Nebraska and played end in 1958 and 1959 for the Bengal football team. He also ran track. His coaching career started at Aberdeen High School. He then went on to be head football coach of Highland High School from 1965-1979 and head football coach at Pocatello High School from 1988-1994, winning state championships at both Highland and Poky. He was also an assistant coach in other sports. Jim retired from teaching in 1995 but remained a volunteer coach at Highland until 2001.
Jim and his wife Barbara have three children, including Dirk, an ISU alumnus and head coach of the Tampa Bay Buccaneers; Brent, an ISU alumnus who works in Boise; and Jill, who is also an ISU alumna.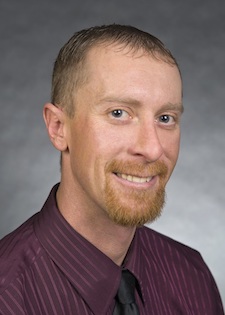 ISU Distinguished Service Award, Christopher R. Wagner – Wagner was born and raised in Pocatello.
After graduating from Highland High School, Wagner attended Idaho State. During his time as a student at ISU, he cared for a disabled, wheelchair-bound veteran.
Wagner is currently the Landscape Manager for Facilities Services and his work can be seen at the Stephens Performing Arts Center, the Rendezvous Complex, Frazier Hall and at the outdoor athletic fields.
Wagner has received several ISU Cares Awards and has served on the Celebrate Idaho State Committee and the Beautification Committee, where he supported large-scale beautification projects on campus.
Chris is married to Kimberly (Andreason) Wagner, a registered dietitian.
They love the great outdoors, including snowboarding, white water rafting, camping and ATVing. Wagner also enjoys riding dirt bikes and elk and deer hunting.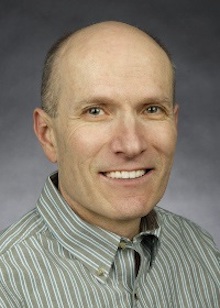 ISU Achievement Award, Kenneth Rodnick – Rodnick, emeritus professor of physiology, taught animal and human physiology for the Department of Biological Sciences and the Department of Physical and Occupational Therapy for 25 years.
His primary interests are in biochemical, cellular and structural adaptations of cardiac and skeletal muscle, with applications to exercise performance and disease.
Rodnick's research continues to focus on understanding how environmental variables such as temperature, dissolved oxygen and diet affect physiological performance of fish.
Students in his laboratory have been examining the cardiovascular system of trout and salmon, with extensions to swimming energetics and thermal tolerance.
His students and colleagues in Idaho and Canada have conducted studies in the field, at aquaculture facilities and in the laboratory. His research has been funded by the National Science Foundation, National Institutes of Health, Environmental Protection Agency, American Physiological Society and the Mountain States Medical Research Institute.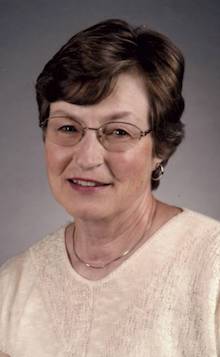 William J. Bartz Award, Sylvia Papenberg – Papenberg is an Idaho native who graduated from Teton High School in Driggs before attending ISU.
She was a teacher for several years, and then began a career in banking that lasted 20 years. She retired in 2007.
Papenberg played softball, basketball and volleyball in ISU's club and intramural systems prior to the coming of age of women's intercollegiate athletics.
Sylvia met and married Don "Pappy" Papenberg while at ISU. In 2008 Don and Sylvia transferred Miller Ranch, which was originally her family's 600- acre ranch in Driggs, to ISU to be sold and for the proceeds to support the construction of Miller Ranch Stadium, the venue for women's softball.
Most recently, Sylvia gifted her home to ISU to support the Alumni and Visitors Center and to name the "Papenberg Hall of Champions" to house the ISU Sports Hall of Fame and recognize other notable figures and events in ISU sports history.
Papenberg was honored with the ISU Sports Hall of Fame Lifetime Achievement Award in 2011 and received the President's Medallion in 2008.
Young Alumni Award, Joshua Hill – Hill transferred to Idaho State from Boise State in 2008.
During his college career, Hill had 152 receptions for 1,338 yards with nine touchdown grabs.
He earned third-team Associated Press All-American and second team All-Big Sky as a senior.
After college Hill joined the New Orleans Saints as an undrafted free agent in 2013. As a Saint, Hill, as of the start of this year's NFL season, had played in 71 games with 32 starts, making 67 receptions for 614 yards and 10 touchdowns.
A Blackfoot native, Hill attended Blackfoot High School, where he was named to first-team All-State and All-Conference football teams.
He also earned first-team All-High Country Conference in both baseball and basketball. Josh and his wife Courtney, also an ISU alumna, return to Pocatello every summer, and continue to support ISU football.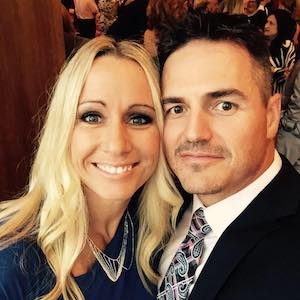 President's Medallions, Troy and Jamie Bell – Troy and Jamie Bell are both ISU alumni and lifelong residents of Pocatello. Each attended Idaho State on athletic scholarships – Troy played football and Jamie ran track during the late 1990s and early 2000s.
For the past 10 years they have owned and operated a health care management company that operates throughout Idaho and specializes in skilled nursing, assisted living, home health and therapies.
They also own a CrossFit gym and enjoy coaching and participating in CrossFit.
Troy served as president of the Idaho Health Care Association for two years and continues to be active in this organization.
Troy and Jamie are active in many local and community organizations including serving on the ISU alumni board of directors, ISU Foundation board, School District #25 parent support committee and the Pocatello Sports Committee.
Troy and Jamie have four children ages 9-16. Troy and Jamie spend a great deal of their time supporting their kids on various competitive sports teams and activities.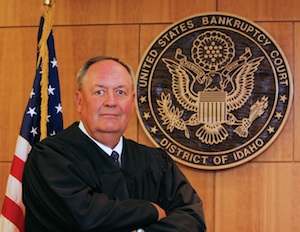 President's Medallion, Honorable Jim D. Pappas – Judge Jim D. Pappas was born and raised in Pocatello.
He graduated from Pocatello High School in 1970, from Idaho State University with a degree in Government in 1974, and from the University of Idaho College of Law in 1977.
As a lawyer, he developed a specialty and was involved in complex bankruptcy cases throughout the Northwest. While in practice, Pappas was one of the founders, and later chair, of the Commercial Law and Bankruptcy Section of the Idaho State Bar Association.
Pappas has achieved a number of professional honors and accomplishments. He has twice served as an officer in the National Conference of Bankruptcy Judges; he was associate editor of the American Bankruptcy Law Journal; at the request of the Chief Justice, he helped design educational programs for bankruptcy judges through the Federal Judicial Center; and he was one of the founders of the Portneuf (Idaho) Chapter of the American Inns of Court. Pappas is a Fellow in the American College of Bankruptcy.
Pappas is married to Julie Pappas, who is also an ISU alumna. Their children are Matthew, an attorney in Boise, and Staci, a high school teacher in Meridian.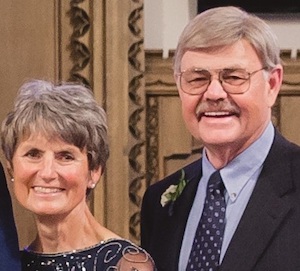 President's Medallions, Ron and Patty Bolinger – Ron and Patty Bolinger have been ardent supporters of Idaho State for 50 years, since 1968 when Patty entered ISU as a freshman and Ron transferred from the College of Southern Idaho.
Ron retired in 2017 after a 46-year career as a teacher, principal, special
education director and, for the last 22 years, as Superintendent of Schools from the
American Falls School District.
After graduating from Idaho State, Patty taught in both the Pocatello and American Falls School districts. After teaching for 12 years, she began her career as a counselor at William Thomas Middle School in American Falls and has served in that role for 34 years.
Both Ron and Patty are proud members of the Alumni Association. Ron served a three-year term on the Alumni Board of Directors, and Patty is currently on the board.
Both are presently serving on the Alumni Association's "Restore the I" committee, and both are also active volunteer supporters of the arts and the Idaho-Civic Symphony.
Patty has played cello in the symphony for many years and Ron serves on the Symphony Association board, where he is the president-elect.
Ron and Patty note that their greatest accomplishment is being the parents of their four
children, all who have attended or graduated from ISU. The Bolinger family collectively has a total of 12 college degrees from ISU.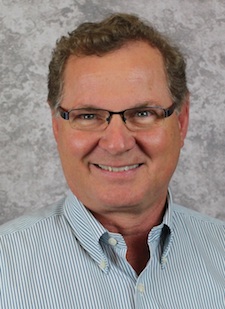 Distinguished Alumnus Award, John Spicer – Spicer is Vice President of European and Malaysian Fab Operations for ON Semiconductor (Nasdaq: ON).
Spicer resides in Phoenix, Arizona and was a former long-term resident of Pocatello where he was senior director and general manager of ON Semiconductor's Pocatello Operations.
ON Semiconductor is a preferred supplier of efficient semiconductor technologies to customers in the computing, communications, consumer, automotive, medical, industrial, military and aerospace markets.
Spicer joined the Bank of Idaho as a member of the Board of Directors seven years ago.
He continues to serve on the Board today where he is chairman of the governance committee. John holds a Bachelor in Business Administration from Idaho State University.
He is a strong supporter of Idaho State University and served on the advisory board for the College of Business for several years. John is a native of Idaho, loves the outdoors and is an avid snow and water skier. He and his wife, Robbie, have four married children—all graduates of Idaho State University.