TrueBlue CEO Steven Cooper to Speak at the ISU College of Business Wells Fargo Speaker Series
February 13, 2017

POCATELLO – On Monday, March 6, Steven Cooper, CEO of TrueBlue will speak on behalf of the Idaho State University College of Business's Wells Fargo Speaker Series Monday, March 6, at noon in Pond Student Union Wood River Room.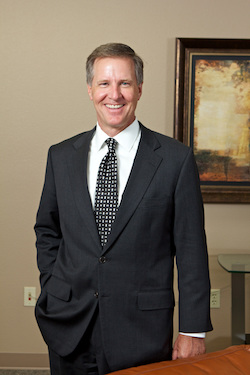 Lunch will be served at noon and his presentation runs from 12:20 to 1 p.m.
TrueBlue, based out of Tacoma, Washington, is a major provider of staffing solutions for specialized workforce opportunities. In 2016, TrueBlue connected more than 815,000 employees with companies through its various workforce recruiting and outsourcing services.
Cooper, an alumnus of the ISU College of Business, has been the CEO of the company for more than 10 years after having worked as the company's corporate controller, vice president of finance, chief financial officer and the executive vice president. Before joining TrueBlue in 1999, Cooper also held a number of senior management positions at Deloitte & Touche LLP as well as Albertsons, Inc. Through these professional experiences, Cooper will provide great insight into the world of corporate strategic planning, operations, finance and accounting principles to students and guests.
Thanks to generous contributions made by Wells Fargo, the College of Business Professional Development program is able to host an executive-level speaker each semester as part of the Wells Fargo Speaker Series. These events bring in a large crowd of students from throughout the University as well as community members and ISU faculty and staff and provide tremendous value for students planning their future careers.
The Speaker Series event is open to students, ISU employees and the public. To reserve a space, contact Gail Hunt at huntgail@isu.edu or call 208.282.2504.
---
Categories: