Survivorman Les Stroud to perform at Idaho State University on April 6
March 7, 2017
By Kirsten Cooper, MarCom CPI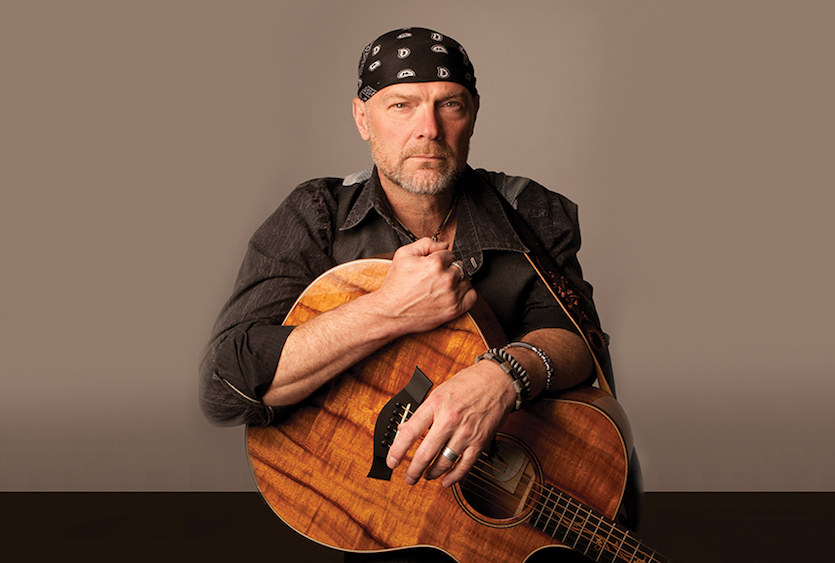 POCATELLO – Les Stroud, also known as Survivorman, will perform a series of original songs at Idaho State University on April 6 at 8 p.m. at the Bilyeu Theater in Frazier Hall.
Tickets are $20. Attendees can meet Stroud in the lobby after the show.
Stroud is a Canadian Screen Award winning producer, creator and star of the hit television series Survivorman.
He is also an accomplished musician whot has shared the stage with acts such as Lynard Skynard, Slash, Journey, Chicago, Alice Cooper and more.
Stroud's show, Les Stroud Live and Acoustic Earth Music, is a musical story-telling and video concert experience, focused on reconnecting audience members to the earth.
The concert experience includes intimate music and stories woven together with beautiful video imagery for a presentation that strives to be as inspiring as it is entertaining.
From a man who has quite literally survived around the world comes a show meant to bring audience members back to nature.
The Ada Herald praises, "There is no denying the fact that Stroud, also known as Survivorman, is a television icon, but as he stood on stage and jammed some of his favorite songs for an appreciative crowd, it was as if he was in a room of friends and family. There were no gimmicks in the performance; what you saw was a man who loves the earth and hopes his talents can touch the lives of those around him."
ISU's Department of Biological Sciences will host this event.
For more information on this event, contact Jeffrey Meldrum at meldd@isu.edu or (208) 282-4397.
---
Categories: