Seventh annual Celebrate Idaho State event set Feb. 1
January 12, 2017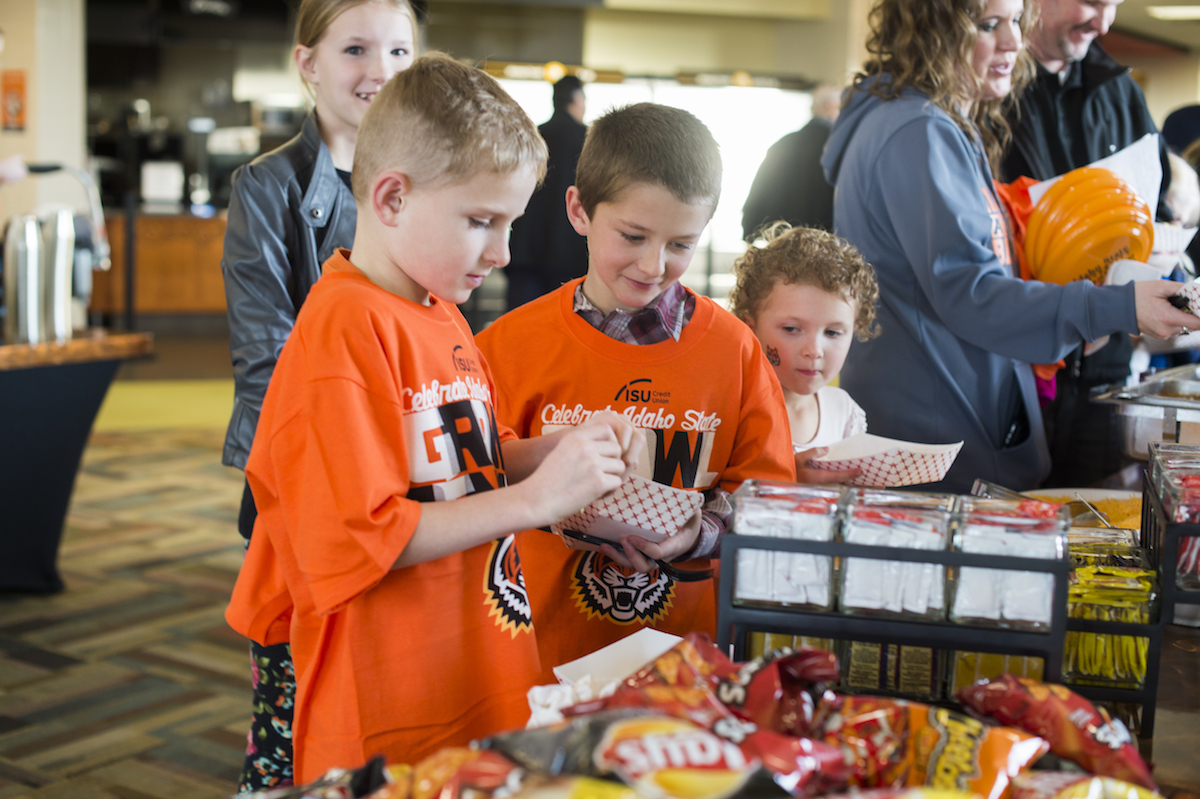 POCATELLO – The seventh annual Celebrate Idaho State, a CommUniversity event, is set for Feb. 1, 4-7 p.m., in the Idaho State University Pond Student Union Building, and features more than 50 interactive booths with family activities.
This year's events have a focus on the arts, with performances by students in the Departments of Music, Theatre and Dance. Other activities include mask-making, art activities for children, food, a coloring contest and an inflatable playground.
All events are free and open to the public. The first 500 children will also receive free t-shirts courtesy of ISU Federal Credit Union. All Celebrate Idaho State attendees will receive a free ticket to the Feb. 2 mens' basketball game against Northern Arizona.The coloring contest is sponsored by Idaho Central Credit Union. Coloring pages will be available in the Jan.14 edition of the Idaho State Journal and at the event. Colored pages will be entered into a raffle to win a Playstation 4.
Celebrate Idaho State is sponsored by CommUniversity, a cooperative effort between community leaders, businesses and the University. The CommUniversity committee sponsors two annual events, including Welcome Back Orange and Black, a fall event where the community welcomes students back to Pocatello for the academic year.
"The Pocatello community is very generous and supportive to ISU and this event is one way ISU can give back to our community. Idaho State has so many wonderful opportunities, this event gives the community a chance interact with some of our fantastic departments and programs," said Valerie Davids, co-chair of CommUniversity.
For more information contact Johnson, ISU special events coordinator, at 282-4798, or Davids, student organization coordinator, at 282-3451.
---
Categories: