Photography Exhibition by John H. Williams runs April 3-June 30 at Oboler Library; reception set April 19
March 31, 2017
POCATELLO – The Idaho State University Eli M. Oboler Library will display an exhibit of nature photography by John H. Williams from April 3 through June 30 in the library's first floor art exhibit area.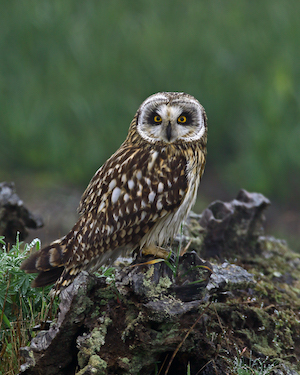 The Library will host a reception for Williams on Wednesday, April 19, from 4:30 to 6 p.m. allowing participants to meet the artist, enjoy some light refreshments, and revel in the deep beauty of nature. Copies of his book and prints of his work will be available during the reception.
Williams began photographing in 1975 with the intent to produce illustrations for his magazine articles. After years of hard work, reading everything he could get his hands on regarding how to photograph, how to look at photographs, how to compose a photo and more, he eventually wrote his own book, "Field Techniques and Tips for Nature Photographers: A Practical Guide for Quality Photo Images" (CreateSpace, 2014).
As the years went by, Williams became increasingly enamored with the artistry of fine photography. His focus has always been on nature, especially wildlife.
He writes: "My academic training as a biologist has been extremely helpful in allowing me insight into the behaviors of the animals I pursue. However, in the process of photographing wildlife, I invariably encounter a wealth of other photographic opportunities as well: wildflowers, fungi, fall colors, and a wide array of scenic subjects."
View the art exhibit whenever the library is open; check http://isu.libcal.com/hours/ for a current list.
For more information about art in the Oboler Library, please contact Kristi Austin at the Oboler Library: austkris@isu.edu (208) 282-4073.
To contact John H. Williams, visit his website at http://www.photographybyjhwilliams.com.
The Oboler Library is located on the corner of Ninth Avenue and Martin Luther King, Jr. Way, at 850 S. Ninth Ave. in Pocatello.
Photo is of a Short-eared Owl, Humboldt Bay by John H. Williams