National pharmacy association names ISU-Meridian's Glenda Carr its top student chapter advisor for 2017
February 13, 2017

MERIDIAN – Idaho State University Clinical Assistant Professor Dr. Glenda Carr is the American Pharmacists Association-Academy of Student Pharmacists' Outstanding Chapter Advisor for 2017.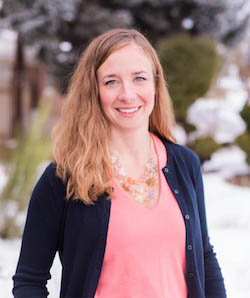 She'll be recognized at APhA's annual meeting March 24-27 in San Francisco.
The award honors Carr for promoting the welfare of student pharmacists through patient-care projects, community outreach, leadership development and professional opportunities.
Carr has served as co-advisor to the ISU chapter of the Academy of Student Pharmacists since 2007. She has been instrumental in helping students in Meridian and Pocatello implement health education and outreach activities, such as Operation Heart, Operation Immunization, Meth Awareness and Poison Prevention.
In 2011, Operation Diabetes—an ISU student outreach program—received national recognition from APhA for promoting diabetes awareness. Last spring, APhA gave top honors to ISU's Operation Immunization program for providing free vaccinations and health education to thousands of Idaho children and adults.
Carr said she is honored students nominated her for the top advisor award. "It's amazing our students—despite being in a program with such high academic demands—found the time to do this," she said.
Pharmacy student Chelsea Capley, a former president of the ISU Academy of Student Pharmacists, said Carr's contributions are immeasurable.
"It is an understatement to say that Dr. Glenda Carr goes above and beyond the normal expected duties of an advisor," Capley said. "She ensures the needs of her students are met on both a professional and personal level, by lending an ear and helping students work through issues they present to her."
Carr, who is based at the ISU-Meridian Health Science Center, joined ISU in 2002. She holds a Doctor of Pharmacy degree from University of Montana in Missoula.
---
Categories: