Museum Masquerade benefit dinner set March 4
February 8, 2017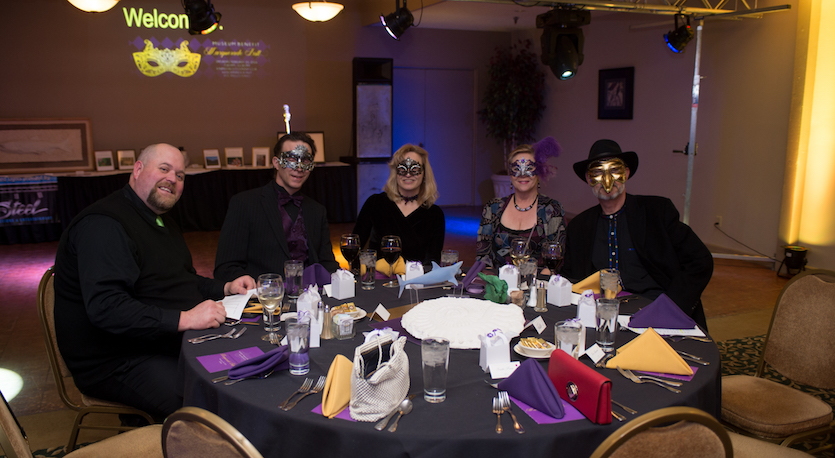 POCATELLO — Celebrate Mardi Gras with Idaho Museum of Natural History (IMNH) to raise funds for the upcoming exhibit "Be the Dinosaur."
Grab your mask and tie for an evening of dining, dancing, live music, raffle prizes and live and silent auctions. The IMNH is hosting a benefit dinner and auction March 4 at the Juniper Hills Country Club to raise funds for IMNH's summer exhibit, "Be the Dinosaur," showing May 13 through September 6.
"Be the Dinosaur" is a one-of-a-kind exhibit that combines two things every kid loves: dinosaurs and video games! This immersive exhibit literally lets viewers be the dinosaur, as they survive as a T-Rex or triceratops in the hot jungles of the late Cretaceous period.
The evening will begin at 5:30 p.m. with a Mardi Gras social hour and music from the local jazz group Rail City Jazz, a no host bar, fundraising games and a silent auction that will continue throughout the evening.
Director of the museum, Dr. Leif Tapanila, will give opening remarks and announce the second Natural History Hero Award recipient followed by dinner and a live auction with Prime Time Auctions. The night will end with music by DJ Adrian and DJ K-Smooth from LP&H Entertainment and dancing.
The IMNH made a special thank you to Westmark Credit Union for being a major sponsor. Auction items includes Lava Hot Springs package, Sun Valley Ski Resort package, local golf and lunch package, Shoshone Bannock Casino basket, an Idaho State University basket, and several art pieces from local artists to name a few.
Tickets are $50 per person, or a table for 10 people may be purchased for $450. Tickets are available at imnh.isu.edu/home/mmb. For more information please visit imnh.isu.edu.
---
Categories: