Mama Dragon, Debbie Glenn, to speak at Idaho State University Feb. 16
January 18, 2017

POCATELLO – Mama Dragon, Debbie Glenn, mother of Neon Trees lead singer Tyler Glenn, will speak at Idaho State University on Thursday, Feb. 16, from 4 to 6 p.m.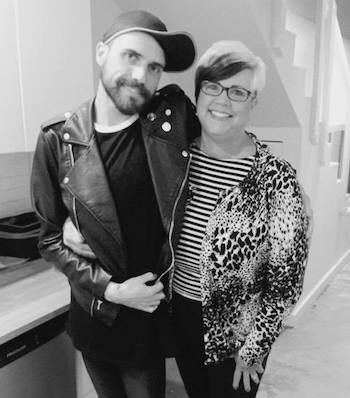 Glenn will discuss her experiences being a member of the LDS church and having a son who is gay. The event will take place in the Wood River Suites of the ISU Pond Student Union. It is hosted by Trinity Episcopal Church and ISU's Gender Resource Center.
Admission is free and open to the public.
Glenn is a mother and ally to the LGBTQ community. After her son, Tyler Glenn (lead singer for the popular multi-platinum band Neon Trees) came out to her as gay in late 2013, Debbie swiftly became an avid supporter of LGBTQ issues, joining the Mama Dragons, a growing community of mothers of LGBTQ children who are predominantly of the LDS faith. She now uses her voice to share a message of equality and faith, as she navigates her own family's journey, most recently speaking alongside Judy Shepard, mother of anti-gay hate crime victim Matthew Shepard, in Wyoming this last fall.
---
Categories: