Magician, comic, actor Michael Carbonaro coming to Pocatello Feb. 18
January 23, 2017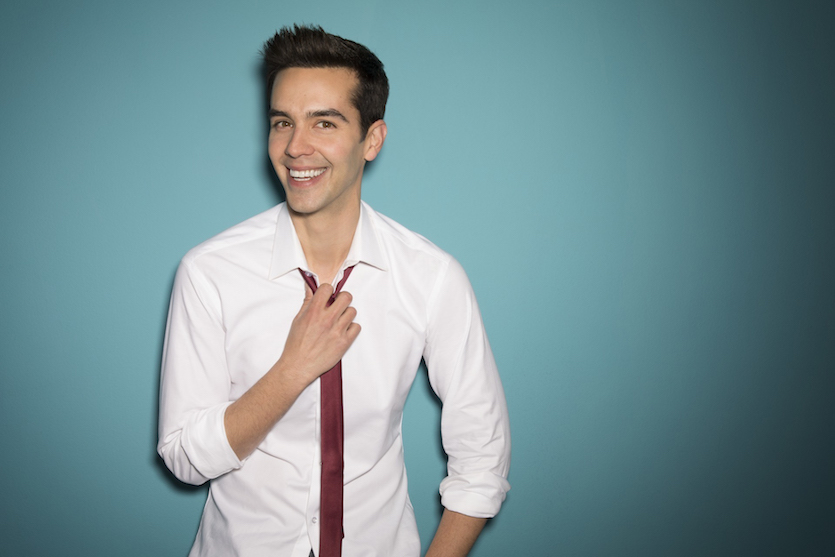 POCATELLO – East Idaho residents will have the opportunity to see "Magician of the Year" and truTV star Michael Carbonaro perform live at 8 p.m. Feb. 18 at the Idaho State University L.E. and Thelma E. Stephens Performing Arts Center.
Carbonaro has performed more than 500 "comically perplexing and improbable feats of magic " with unsuspecting people on his hidden-camera TV show Michael Carbonaro Live!, which is in its second season on truTV.
"The live show is a chance for fans to come meet Michael Carbonaro, the magician," Carbonaro said. "On the TV show I lie the whole time to pretend I'm not doing magic, but at my show I'm not lying. It proves I'm doing 100-percent magic. Of course, the audience is usually convinced I'm trying to pull one over on them throughout the course of the evening, which, I do, of course."
For those not familiar with his family-friendly mix of comedy and magic, try a web search or tune into truTV and see what he does. His unique brand of magic and acting abilities have landed him on The Tonight Show with Jay Leno, Jimmy Kimmel Live and Conan, and roles in CBS's Rush Hour, NBC's 30 Rock and ABC's Grey's Anatomy.
"My live show features a lot of audience participation," Carbonaro said. "I come out in the crowd and pull people up on stage, with their image broadcast up on a screen for everyone to see. Diehard fans of the The Carbonaro Effect wonder if what I do on my show is real magic. They'll get to see it happening right in front of them and sometimes to them."
His live performance features video clips shown on a big screen and a lot of audience participation.
Due to the year-round demands of his television-shooting schedule, Carbonaro can only accommodate a limited number of theatrical appearances. His travel schedule is intense. For Pocatello's Feb. 18 show, Carbonaro is flying in from Fort Lauderdale, Florida, and then flies out from Pocatello to Hawaii.
"They keep me in a little Jack in the Box, then they push me out and I pop out and do magic," Carbonaro said.
Ticket prices are $32.50, $36.50 and $136.50 for limited amount of VIP tickets, which includes premium seat, backstage meet-and-greet with Carbonaro and free photo.
Tickets can be purchased at the Stephens Performing Arts Center Box Office or by calling 282-3595. Ticket office hours are from 10 a.m. to 4:30 p.m. Monday through Friday.
Tickets can also be purchased at Vickers Western Stores in Idaho Falls and Pocatello or online.
For more information on Carbonaro, visit michaelcarbonaro.com.
---
Categories: