ISU's May Career Path Intern of the Month is James Hunt
May 8, 2017

POCATELLO – Idaho State University's James Hunt was named the Career Path Intern (CPI) for the month of May by the ISU Career Center.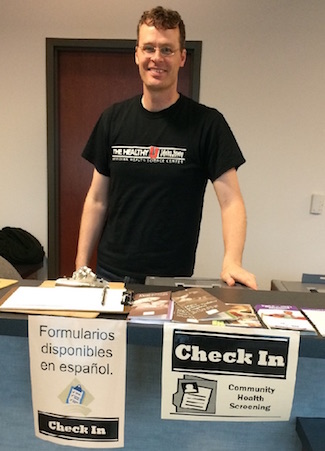 Hunt is a third-year pharmacy student who has been working as a CPI intern on the Meridian campus for the past two years. The main focus of his internship has been the community health screening project, which is held three times a semester.
During his internship, Hunt has also worked on developing a programmatic assessment of interprofessional perceptions in those who participated in community health screening events compared to those did not. Hunt's commitment, professionalism and skills in collaborating with community medical partners were valuable.
"James has incredible vision for interprofessional activities and continues to pursue opportunities for our students to learn with and from others." said Glenda Carr, ISU clinical assistant professor and Hunt's supervisor. "James is a great asset to the community health screenings and his efforts will be missed next year as he completes his rotations off campus."
Hunt is working to be accepted into a residency program and, upon graduation, he looks forward to working in the pharmacy profession.
For more information about the CPI program, visit http://www2.isu.edu/career/.
---
Categories: