ISU to host Western Alliance roundtable on April 14 featuring guest Martin Farr from Newcastle University, UK
March 31, 2017
POCATELLO – Idaho State University's Department of History will host a roundtable discussion on the topic "The future of the Western Alliance" on April 14 from 4 to 6 p.m. in the Rendezvous Complex B Suite.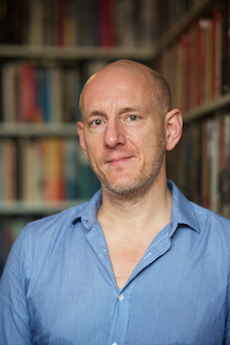 The roundtable will focus on how populist movements in the United States and Europe affect Western Alliance. The project emphasizes understanding the perceptions driving political action in the west and seeks to explore why western electorates have responded to certain recent situations as they have.
The roundtable members include ISU professors Justin Stover, history, Malliga Och, global studies and languages, Deirdre Caputo-Levine, sociology, social work and criminology, Sean Anderson, political science and Martin Farr, from Newcastle University in the United Kingdom. It will be moderated by Jessica Winston, Department of History chair.
Farr is an expert in the field of modern British politics and history. He is visiting Pocatello to explore and better understand how Britain's vote to leave the European Union has parallels with populist movements in the United States and across Europe, and to consider the implications of these movements.
During his visit, Farr will also speak on the topic "Out and into the world? Britain, Europe, America, and the challenges in Brexit" on April 13 at 4:30 p.m. in the Pond Student Union's Little Wood Room. He will also speak at a forum of the Idaho Falls City Club, which will be livestreamed with the Boise City Club, on April 13 from 12:30 to 1:30 p.m. at the Bennion Student Union Building on ISU's Idaho Falls Campus
Farr is a historian of contemporary Britain. He contributes regularly to major print and broadcast media in the United Kingdom and United States including "BBC News," "New York Times" and National Public Radio. He has several publications in process including "Margaret Thatcher's World and Presidents and Premiers from McKinley and Salisbury to Obama and Cameron." His other publications cover a range of topics from experiencing imperialism to politics and strategy in the First World War. He is also chair of Britain and the World, which hosts annual conference, journal and book series.
All events are free and open to the public.
A schedule of events in Pocatello during Farr's visit follows:
• April 13, seating for 40
4-6 p.m.: "Out and into the world? Britain, Europe, America and the challenges of Brexit" in the Pond Student Union's Little Wood Room
4:30-5:15 p.m.: Introductions and Presentation
5:15-5:40 p.m.: Q&A
5:40-6 p.m.: Refreshments
• April 14, seating for 50
4-6 p.m.: Roundtable event: "The future of the Western Alliance" in the Rendezvous Complex Suite B, refreshments served