ISU Summer Theatre program to present "Fiddler on the Roof"
June 1, 2017
POCATELLO – Idaho State University's summer musical "Fiddler on the Roof" will be performed on June 8, 9, 10, 12, 15, 16 and 17 in the Beverly B. Bistline Theatre of the L.E. and Thelma E. Stephens Performing Arts Center. All performances start at 7:30 p.m., except a matinee performance at 2 p.m. on June 8.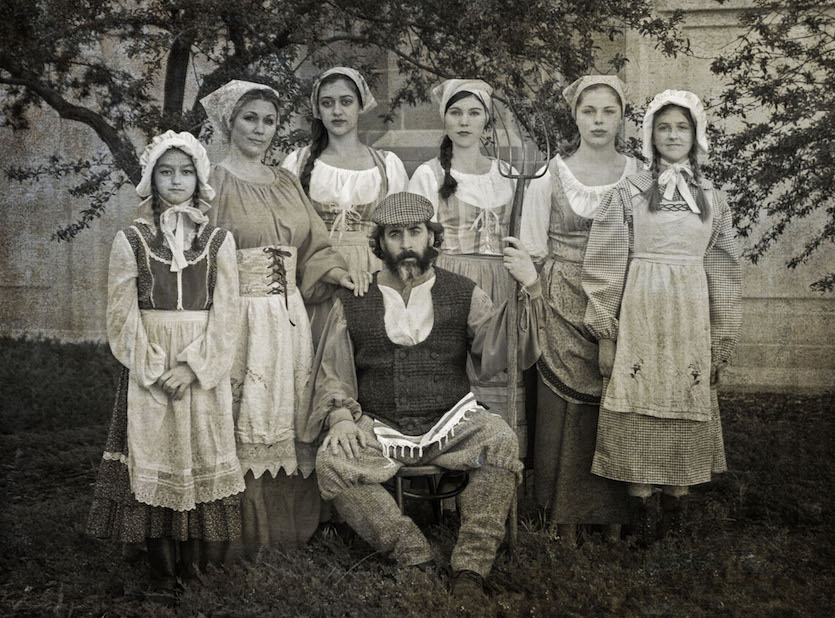 Set in the mythical Ukrainian village of Anatevka, the story centers on Tevye, a poor milkman, his wife, Golde, and their five daughters. With help from of a colorful and tightly knit Jewish community, Tevye tries to secure his daughters' futures while instilling in them an abiding respect for traditions and values of his culture. He does so in the face of changing social mores and the growing anti-Semitism of early twentieth-century Czarist Russia.
"This show offers something for everyone," said Diana Livingston Friedley, musical director. "Everyone in the audience will find a character in this story that they can sympathize with."
Audiences can enjoy classic songs such as "Matchmaker," "If I Were a Rich Man" and "Sunrise, Sunset," among others.
"The music features driving, vibrant rhythms and rich, nostalgic melodies, often reminiscent of Eastern European folk music," Livingston Friedley said.
The cast includes 10 ISU alumni, two recent graduates, four faculty members, more than 30 children and nearly 60 community members. A number of the participants have been involved in past summer theatre productions.
"We are grateful to be working with such a talented and committed ensemble," Livingston Friedley said.
Tickets are available at isu.edu/tickets or 282-3595. Adult tickets are $15, faculty and staff are $14, children are $10 and ISU students are $7.