ISU renames campus facility Eames Advanced Technical Education and Innovations Complex
June 20, 2017

POCATELLO – The William M. and Karin A. Eames Advanced Technical Education and Innovations Complex is the new name for an Idaho State University campus facility formerly known as RISE, the Research and Innovation in Science and Engineering Complex.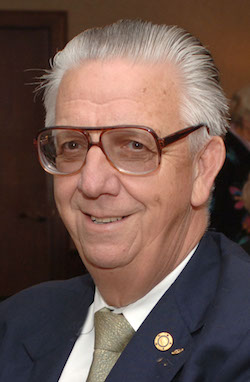 The newly named facility will serve as a state-of-the-art technology and research complex, focused on expanding College of Technology programs and providing space for related research.
The new name honors William Eames, a dedicated alumnus and longtime donor, who has pledged a $2.5 million gift to support the facility. His pledge is the lead gift to a $5 million campaign currently underway by Idaho State University. Eames has also assisted in securing an additional commitment of $250,000 for the campaign. Eames has supported ISU student scholarships for more than 25 years.
"Idaho State gave me an opportunity many years ago, and it will always hold a special place in my heart. We appreciate being able to make a gift that will allow students to advance their education and secure careers in high-demand, well-paying fields," said Eames.
Approval to change the name was granted during the state board's June meeting.
In February, ISU announced plans to relocate a number of College of Technology programs into the facility to meet a growing enrollment. The move of technical programs into the complex will create a number of synergistic opportunities for STEM-related programs at the University. Research opportunities will also continue at the facility.
"We are honored to have Bill and Karin's name on our building. The Eames family has been longtime benefactors and friends to the College of Technology, and they truly believe in career and technical education," said Scott Rasmussen, dean of the ISU College of Technology.
"Bill has also been very instrumental in helping our college raise funds to enhance student opportunities," Rasmussen continued, "He has spent many long hours traveling with our team to meet with donors and business and industry partners, which has resulted in a number of significant gifts to the College of Technology. We are delighted to have the Eames family name be identified with this wonderful facility."
College of Technology administrative and support offices have already started relocating into the facility. Over the next year, other ISU programs that may be relocated into the facility include diesel, on-site power, computerized machining, welding and drafting.
---
Categories: