ISU Professor Jeff Meldrum to make presentations April 14-15 in Montpelier
March 20, 2017

POCATELLO – Jeff Meldrum, professor of anatomy and anthropology at Idaho State University, will make two presentations at the National Oregon/California Trail Center in historic Montpelier the evenings of April 14 and 15, 2017.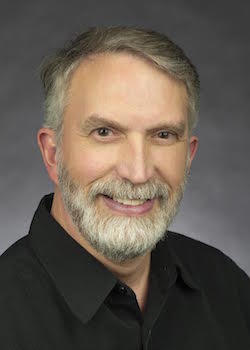 On Friday, April 14, at 7:30 p.m. Meldrum's first presentation is titled, "Sasquatch and Other Wildmen: the Search for Relict Hominoids," in which he discusses the shifting attitude of science towards the prospects of cryptic man-like species, such as sasquatch, yeti, orang pendek, surviving into the present alongside humans in various remote corners of the globe. Author of the book, "Sasquatch: Legend Meets Science," Meldrum will hold a book signing beginning at 6 p.m. in the lobby of the center.
On Saturday, April 15, his second presentation is titled, "50 Years of the Patterson-Gimlin Film." The year 2017 marks the 50th anniversary of this most compelling and controversial film footage depicting what alleges to be a Bigfoot in northern California. Novel methods of analysis and contemporary scientific perspectives shed new light on the credibility of this now iconic film. Meldrum will discuss his findings and their implications. He will be available from 1 to 7 p.m. for questions and book signing prior to the presentation at 7:30 p.m.
Admission for each event is $10. For additional information contact the Center at 208-847-3800.
---
Categories: