ISU Professor Howard Gauthier pens book 'The Positive Leader'
April 10, 2017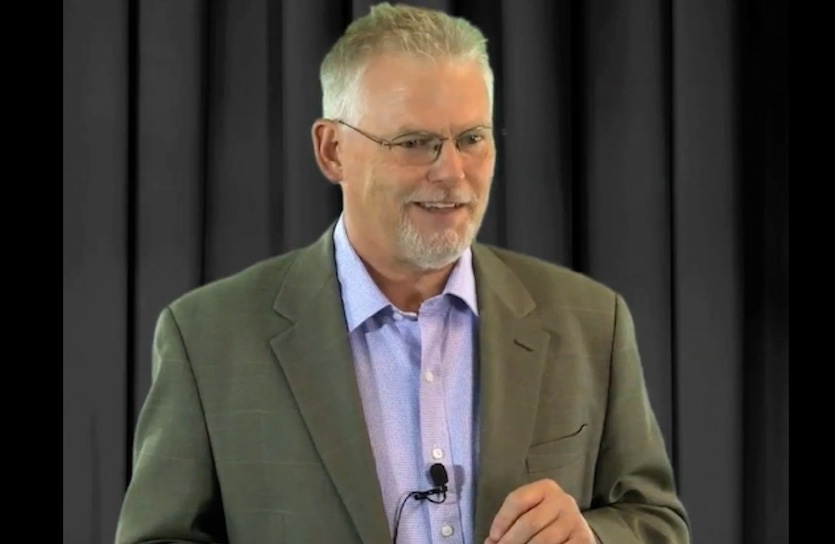 MERIDIAN – Idaho State University-Meridian Associate Professor of sports science, Howard Gauthier, has penned a new book exploring the link between positive leadership and organizational success.
Titled "The Positive Leader," the book outlines five leadership strategies designed to build successful teams in the workplace, on the playing field or in the boardroom.
Gauthier, a former college basketball coach and athletic director, explains the strategies in parable form, consisting of conversations between a professor and a new basketball coach who has inherited an unsuccessful team. The two become friends—with the professor teaching the concepts of positive leadership to the coach, who implements them and brings success to his organization.
The strategies include creating a positive climate, building high-quality relationships and engaging in positive communication.
"Research has shown that three positive comments or statements balance out every one negative statement. So in the book, the coach encourages his staff to really focus on positivity," Gauthier said. In other words, tell players and staff what they are doing right, highlight areas that need improvement, and then explain how those improvements will bring success to the team.
"The concept of positivity is fairly new in the field of psychology, but experience and research show that it works," Gauthier said. He points to studies that show happy employees are 31 percent more productive than unhappy employees and are three times more creative than their unhappy counterparts.
Published in February by the Sports Leadership Publishing Company, the 141-page book has received good reviews from leaders in the business and sports worlds.
"Positive leadership is a critical topic for success and one I highly recommend. Dr Gauthier's book is motivational with specific actionable information," writes Phil McNichol, athletic director of the Sun Valley Ski Education Foundation and former head coach of the U.S. Men's Alpine Ski Team.
Gauthier, who joined ISU-Meridian's faculty in 2008, is also the author of "Execute for Success" and "Getting Hired in College Sports," which has been used as a reference tool in 60 sports management programs around the country.
A former athletic director at Idaho State University, California State University at Monterey Bay, and Southwest Minnesota State University, Gauthier has coached basketball at Southern Illinois University, Roanoke College, Whitworth University and Eastern Oregon University.
He holds a bachelor's degree in business administration from Washington State University, a master's in sports management from St. Thomas University in Miami, Florida, and a doctorate in education with a sports management emphasis from Southern Illinois University.
"The Positive Leader: Five Leadership Strategies for Attaining Extraordinary Results" is available for $16.99 on Amazon.com and through the website www.thepositiveleader.org.
For more information, contact Gauthier at (208) 373-1753 or gauthowa@isu.edu.