ISU Library to host reception Feb. 9 for art department faculty, grad students
January 23, 2017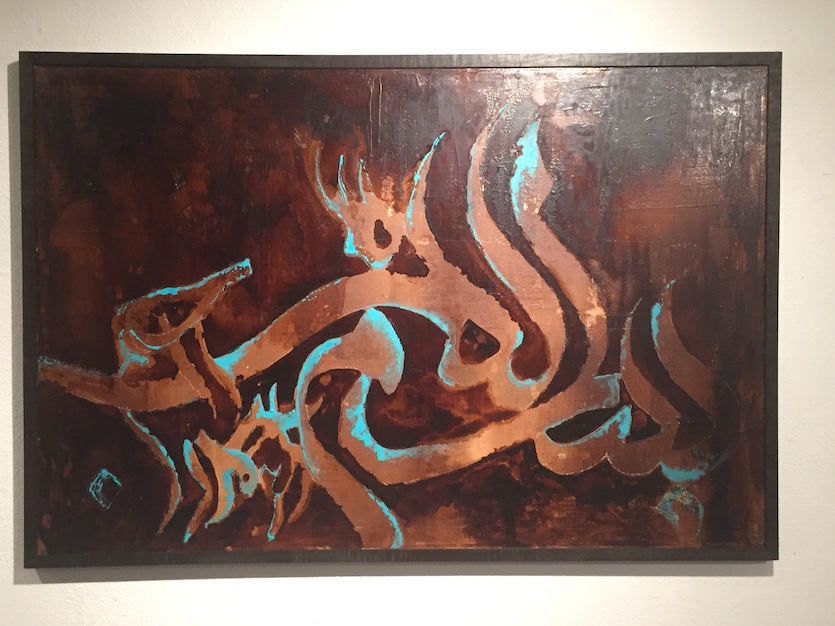 POCATELLO – The Idaho State University Eli M. Oboler Library will host a free, public reception for ISU Art Department faculty and graduate students on Thursday, Feb. 9, from 4:30 to 6 p.m. in the library's first floor art area.
Light refreshments will be served.
The exhibition includes paintings, prints, sculpture, calligraphy, jewelry, artist books, ceramics, mixed media and more, with works by more than a dozen artists on display. It is free and may be viewed any time the library is open, through the end of March.
For the library's hours see http://isu.libcal.com/hours/. The Eli M. Oboler Library is located at the corner of Martin Luther King Jr. Drive and South Ninth Avenue in Pocatello.
This is an excellent opportunity to see the variety of talent and mediums available through the ISU art department, a part of the College of Arts and Letters. Artists represented are Jeffrey Adams, Naomi S. Adams, Laura Ahola-Young, Ryan Babcock, Tirazheh Eslami, Danielle Feige, Juliet Feige, Joanna Jenks, Laura Makowski, Rachael Mayer, Christopher Pickett, Amy Jo Popa and Douglas Warnock.
For more information on the exhibit and reception, contact Kristi Austin at (208) 282-4073 or austkris@isu.edu.
For more information about the ISU Department of Art programs and faculty, visit www.isu.edu/art/.
---
Categories: