ISU history professors start scholarship for refugees
March 14, 2017
POCATELLO – Idaho State University history professors Erika Kuhlman and Kevin Marsh recently started a refugee scholarship for prospective ISU students.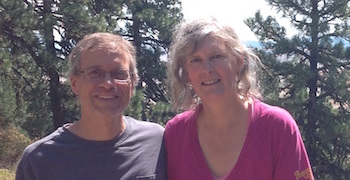 The scholarship will cover partial tuition for two to four semesters depending upon available funding and continued eligibility. Students applying must be an incoming freshman, graduate student or transfer student and a refugee currently living in Idaho. Applicants must submit two letters of recommendation from individuals not related to them.
Kuhlman and Marsh started the scholarship in response to the nationalistic sentiment surrounding refugees in politics today. They wanted to do something they thought would give a message of inclusivity, not exclusivity.
"We wanted to give someone something that we have been fortunate enough to receive ourselves," Kuhlman said.
Preference for the scholarship is given to female students.
"We believe that if you educate a woman, she is much more likely to educate her children, since women are still the primary caregivers around the world," Kuhlman said. "There is possibility to get more out of the scholarship if given to a female student."
To apply for the scholarship, contact ISU's Scholarship Office at (208) 282-2756 or scholar@isu.edu. For more information about the scholarship, contact Erika Kuhlman at (208) 282-5675 or kuhlerik@isu.edu. The scholarship description is available at isu.academicworks.com/opportunities/8088.