ISU graduate student Gentry Titus named July CPI of the Month for work in The Bengal Lab
July 13, 2017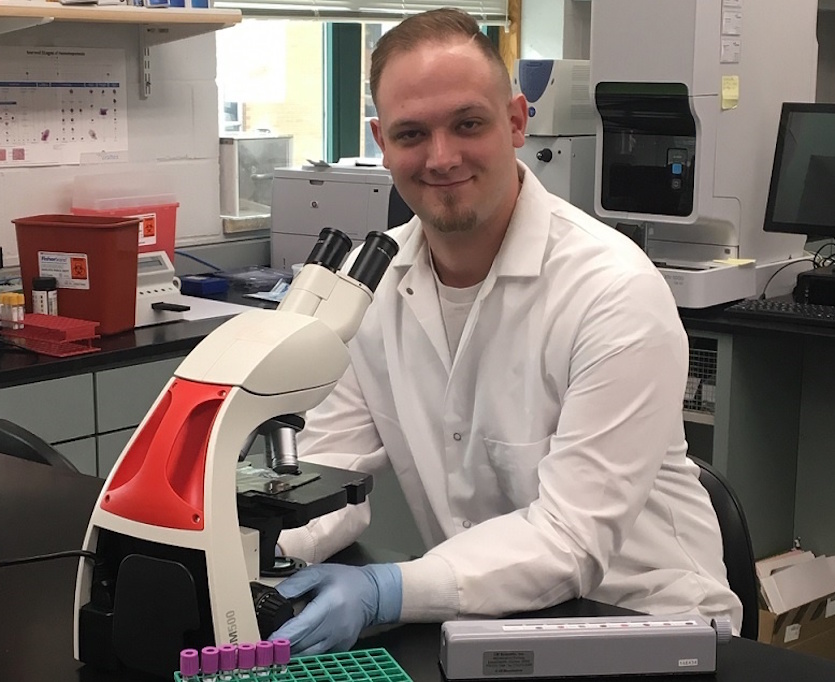 POCATELLO – Idaho State University's Gentry Titus, a graduate student pursuing a Master of Science degree in medical lab sciences, has been named the ISU Career Path Intern (CPI) of the Month for July.
Gentry's most recent CPI internship has been at the Bengal Laboratory, where he has been able to put his education in action through processing specimens, drawing blood and participating in other clinical work within the lab.
Gentry also took the lead in planning and executing the lab's portion of the ISU Health Fair.
"Gentry led other medical lab science students involved in the health fair, while keeping calm and positive through our incredible increases in patient traffic," said Rachel Hulse, program director of the ISU School of Health Professions, Department of Medical/Clinical Lab Science and Gentry's supervisor.
A Pocatello native, Gentry will graduate this summer and hopes to remain in the area after graduation.
For more information about the CPI program, visit http:/www2.isu.edu/career/.
---
Categories: