ISU Anderson Center to present 'Stalking with Technology – Protect Yourself' seminar Jan. 31 in Rendezvous Complex
January 10, 2017

POCATELLO – Stalking prevention expert Jennifer Landhuis will deliver the seminar "Stalking with Technology – Protect Yourself" from 3 to 6 p.m. Jan. 31 in the Idaho State University Rendezvous Complex Suites A, B and C.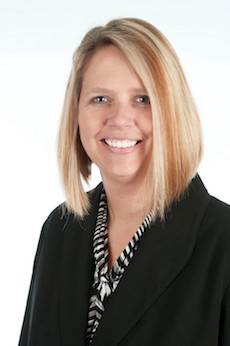 The seminar, sponsored by the ISU Gender Resource Center, is free and open to the public, but preregistration is required.
Landhuis is currently the director of social change at the Idaho Coalition Against Sexual and Domestic Violence where she designs and facilitates research-based local, state and national trainings on domestic violence, stalking and sexual assault. This coalition is working to build the capacity of criminal justice, social justice and health care systems to ensure safety and social and emotional well being of victims and accountability for offenders.
She is also a consultant with the Stalking Resource Center of the National Center for Victims of Crime in Washington, D.C., where she provides training and technical assistance to enhance the ability of professionals, organizations, and systems to effectively respond to stalking.
More than 7 million people are stalked each year and 50 percent of them are stalked via technology, according to event organizers. Twenty-four people per minute are victims of rape, physical violence or stalking by an intimate partner in the United States, and a significant portion of these individuals attend, are employed by or are patients of universities, K-12 districts and hospitals according to Campus Safety Magazine.
This presentation is designed so participants to take steps to protect themselves.
Landhuis is a domestic violence instructor for the Federal Law Enforcement Training Center, a consultant with the Office for Victims of Crime Training and Technical Assistance Center, an adjunct professor in the Criminal Justice Department of Boise State, and has her master's degree in criminal justice from the University of Cincinnati.
For more information, contact Stephanie Richardson, Anderson Center, at (208) 282-3590 or richstep@isu.edu.
---
Categories: