ISU Anderson Center seeks to measure impact of Green Dot Training on campus
April 4, 2017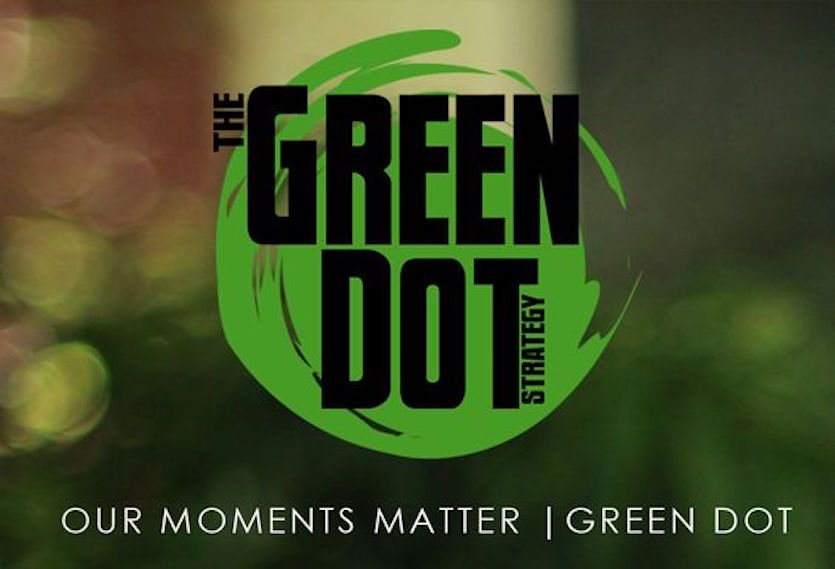 POCATELLO – To measure the impact of Green Dot Training designed to help prevent violence on the Idaho State University campus, the ISU Gender Resource Center is asking for campus community's input by filling out an online survey.
The survey link is www.surveymonkey.com/r/GDCampusSurvey.
ISU has offered Green Dot training on campus since 2013, training approximately 200 students, faculty and staff members annually. Green Dot Training teaches bystanders how to intervene in situations where they see the potential of power-based personal violence happening, said Stephanie Richardson, assistant director of the Janet C. Anderson Gender Resource Center.
The training is funded through a grant from the Idaho Department of Health and Welfare.
All students, faculty and staff, whether they've had the Green Dot training or not, are encouraged to fill out the survey, which will provide insight to how campus violence, and its prevention, is perceived by the campus community.
"We encourage as many students, faculty and staff to fill out the survey so we can measure the effectiveness of our efforts," Richardson said. "Violence on our campus is the accumulation of individual decisions, moments, values, and actions made by all of us. We want to create a culture on campus that prevents and does not tolerate power-based personal violence against members of our community."
Richardson cited a study that confirms the positive impact the Green Dot program has had when implemented in other places.
"Implementation of Green Dot in Kentucky high schools significantly decreased not only sexual violence perpetration but also other forms of interpersonal violence perpetration and victimization," concludes an independent study led by Dr. Ann L. Coker in the American Journal of Preventive Medicine. The CDC-funded study evaluated Green Dot bystander intervention in 26 high schools over five years and confirms that Green Dot for high schools reduces rates of sexual abuse, dating violence, stalking, and other interpersonal violence by up to 50 percent. For more information on this study visit www.ajpmonline.org/article/S0749-3797(17)30027-2/abstract.
For more information on the Green Dot program at ISU, contact the Gender Resource Center at 208-282-3590 or richstep@isu.edu. Green Dot's website is www.livethegreendot.com/.