Irish Rovers to return to Pocatello to perform at ISU Feb. 14
January 25, 2017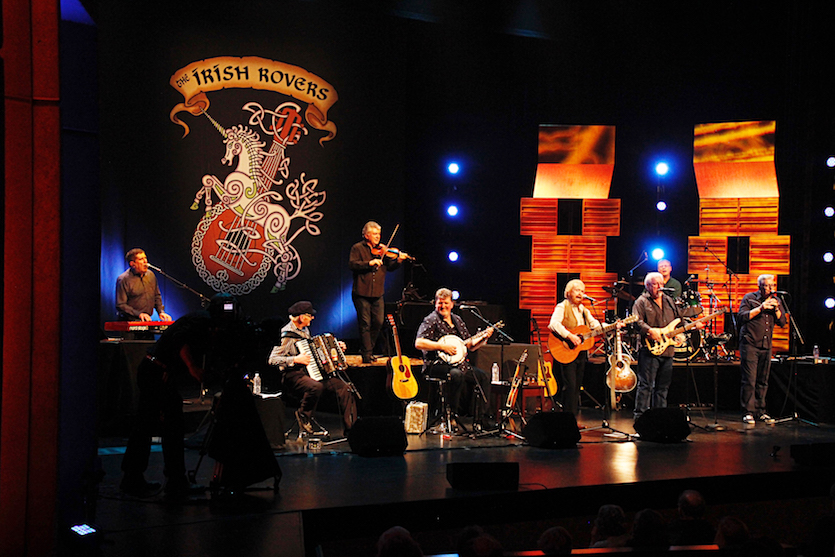 POCATELLO – About 35 or 40 years ago, The Irish Rovers performed in Pocatello, and they'll be back to perform at 7:30 p.m. Feb. 14 at the Idaho State University during the second year of the group's 50th-anniversary tour.
"We started our 50th anniversary tour about two years ago and it continues with no end in sight," said George Millar, the group's leader who began touring at age 16. "The music itself never gets old. It is still fun. It's in our blood and when it gets in your blood it is hard to stop it."
The Irish Rovers concert is part of ISU's "A Season of Note" and will be performed in the Joseph C. and Cheryl H. Jensen Grand Concert Hall in the L.E. and Thelma Stephens Performing Arts Center.
As time has passed, the group has focused more on traditional Irish music, Millar said.
"Mostly, we play 95 percent traditional Irish-type songs. There are not many modern songs we do, we've gone back to mainly to Irish jigs and they like."
Irish music, when brought to America, spawned uniquely American musical genres, he noted.
"Irish music is the forerunner of country music," Millar said. "Without us, you wouldn't have Garth Brooks. The Irish and Scottish brought their music to America and it first was turned into bluegrass and then country music."
Throughout the years, these international ambassadors of Irish music have had the ability to deliver a rollicking, raising performances of good cheer that often get audience members singing and clapping along.
They have produced more than 40 albums in North America and many more internationally. On this tour the band will release their two-DVD and two-CD set "LIVE on St. Patrick's Day."
This "Celtic super-band" was founded in Canada in Toronto but first became known on American television in the '60s. As guests on shows like The Tonight Show, The Smothers Brothers Show, Mike Douglas Show, The Virginian, The Dating Game (George Millar actually won the date), they gained experience before hosting their first of three international television series, "The Irish Rovers Show" for the CBC.
Over the next 20 years they became staples of the world music scene with two more international television series, and performing at five World Expos. At that time, fans enjoyed their early hits like Black Velvet Band, The Unicorn, Whisky on a Sunday and Wasn't That A Party. These days they've produced two more television specials, "The Irish Rovers Home in Ireland" and "The Irish Rovers Christmas."
"When you get older you don't have the same worries as you did when you were younger," Millar said. "Now it is just fun, the music is good, we're playing it well and the audiences want to hear it. Who would want to stop (touring) if you don't have to?"
More information is available online at theirishroversmusic.com.
Ticket prices are $26 for main seating and $22 for upper level sitting. Tickets are available at the ISU Box Office in the Stephens Performing Arts Center (1102 Sam Nixon Dr.), by phone at 282-3595, online at isu.edu/tickets or at Vickers Western Wear.
For more information on the 2016-17 Season of Note, contact the Stephens Performing Arts Box Office at (208) 282-3595 or visit isu.edu/stephens.
---
Categories: