Inaugural ISU Fiddle Competition May 20 features $5,000 in prizes
May 4, 2017
Melissa Lee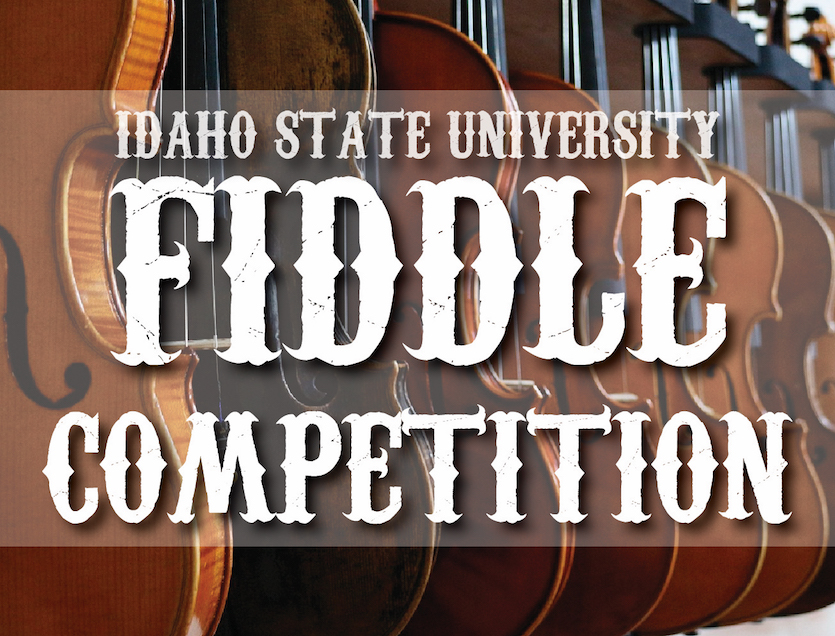 POCATELLO – Idaho State University will hold its inaugural Fiddle Competition on National Fiddle Day, May 20, in Goranson Hall in the Fine Arts Building. The event will feature concerts, camping, food trucks, scholarships and more than $5,000 in prize money.
Registration is open and fiddlers of all ages are encouraged to register now. Divisions include small fry, junior junior, junior, adult, championship, jackpot harmony and entertainment.
Contestants must play a hoedown, waltz and tune of choice and not repeat any tunes. Only two tunes will be played in the jackpot harmony division. Registration can be found at thesymphony.us.
ISU alumna Shelby Rae Murdock has been organizing the event as part of her senior thesis project. Murdock is a nationally recognized fiddler who recently placed second in the Young Adult Division at the National Oldtime Fiddlers' Contest and Festival. She also plays the violin in the Idaho
The competition is free to attend and open to the public during the day, but tickets need to be purchased for the night show starting at 7:30 p.m. Tickets for the night show are $5 and are also available at thesymphony.us. Children under 12 are free and seating is first come, first serve.
The event is sponsored by Bank of Idaho, Snake River Fiddle Club, Carter Cattle Co., Spudnik, Silver Creek Realty Group, PRB Oil Company, Physical Therapy Specialists of Idaho, Wada Farms, Bingham Memorial Hospital, Remax Prestige and Portneuf Medical Center
For more information, contact Shelby Murdock at (208) 757-7739 or russshel@isu.edu.
---
Categories: