Importance of temporary streams topic of Science Brew presentation Feb. 16
February 14, 2017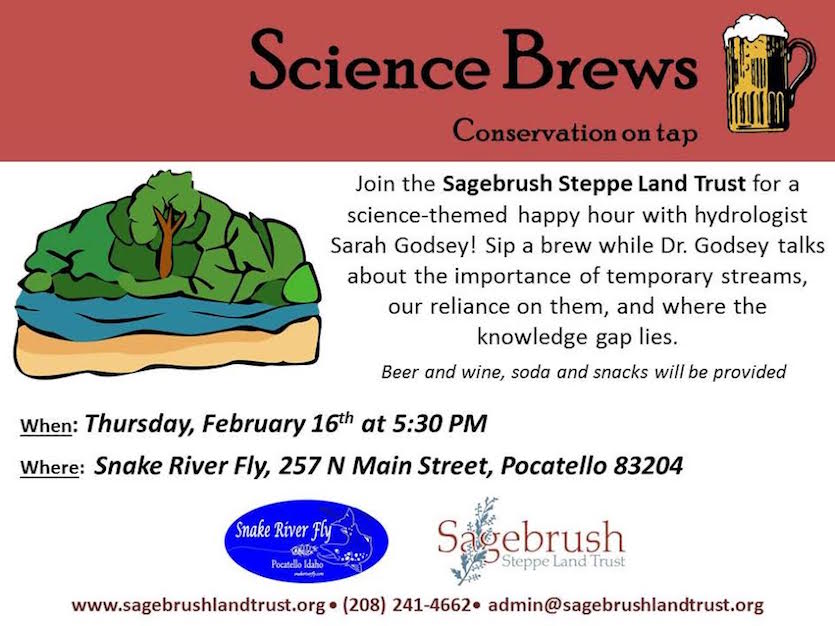 POCATELLO – The Sagebrush Steppe Land Trust's "Science Brews – Conservation on Tap" at 5:30 p.m. Feb. 16 at Snake River Fly features hydrologist Sarah Godsey delivering a talk on the importance of temporary streams.
Godsey, an Idaho State University geosciences assistant professor, will talk at this science-themed happy hour about the importance of temporary streams and where there are scientific knowledge gaps about their importance.
Refreshments will be provided. Snake River Fly is located at 257 N. Main Street in Pocatello.
Godsey, a prolific researcher, just landed a prestigious National Science Foundation $500,000 Faculty Early Career Development Award to study streams and stream channels sites throughout the western United States, including in the Pocatello area, the Frank Church Wilderness, and the Owyhee Range in Idaho, as well as in California's Sierra Nevada mountains and Coast Range.
---
Categories: