Idaho State University robotics program was right fit for graduate Jeremy Briggs
May 4, 2017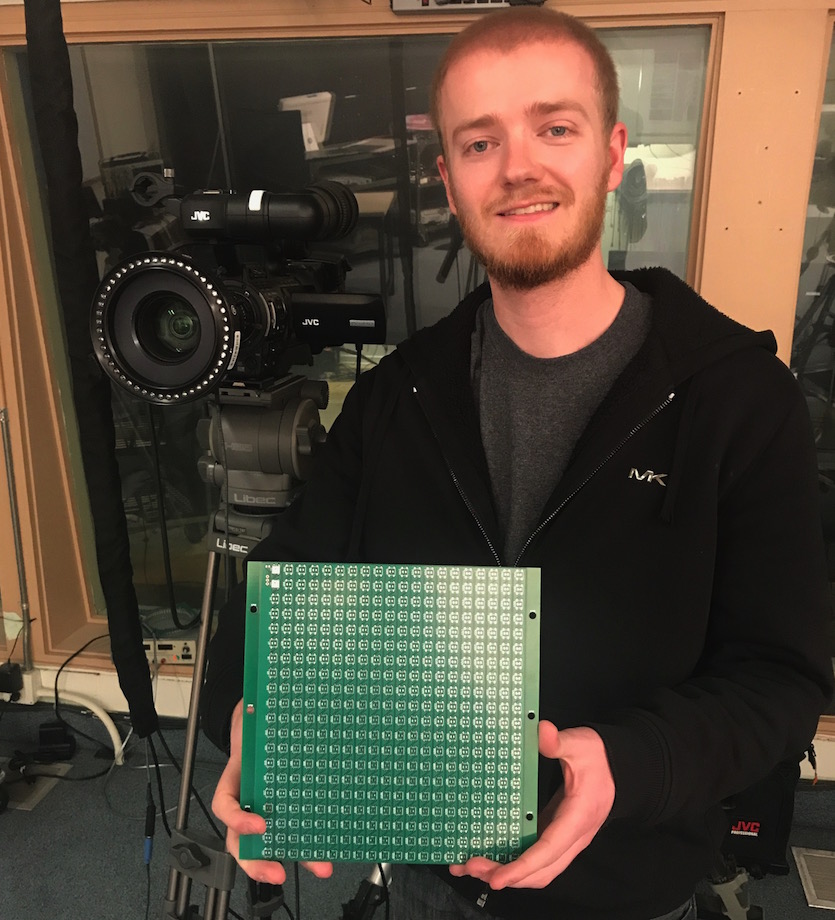 POCATELLO – A lot of graduates to be aren't quite sure of their post-graduation plans, but that is not the case for 20-year-old Jeremy Briggs from Pocatello who had his dream job lined up a year before graduating.
Briggs, who is set to graduate in May with his certificate from the Idaho State University College of Technology's Robotics and Engineering Technology program, will begin working on military drones with RITI – Remote Imagery Technologies Incorporated near Las Vegas.
"I can't wait," Briggs said. "It's very exciting and I think it is going to be a fantastic job. I heard about this job from my grandpa who went through the (ISU robotics) program a long time ago, and it was my goal to get the job when I first started."
Briggs said that since high school he knew he wanted to work building and programming military surveillance drones. RITI, at their site just outside of Vegas, does work at the Nevada National Security Site near Mercury, Nevada.
"At RITI, they practice with drones, launch military drones in the air, maintain drones and make sure everything works properly," Briggs said. "They also deploy overseas to do the same types of jobs."
During the fourth semester of his six-semester program, he contacted RITI. The company had him take a test and set up an interview. A representative from RITI came to ISU to interview Briggs and go over his test.
"He got back to me later that day with a job offer," said Briggs, who mentioned the job has a nice starting salary.
Landing the job may seem easy, but getting through the program is not.
"It's a great program, but the amount of hard work and dedication it takes to get through it is tough," Briggs said. "The instructors have a lot of expectations for their students, but it prepares you for the jobs that are out there."
Shane Slack, director and instructor of the ISU robotics program, said that Briggs' experience wasn't that unusual.
"We have 100 percent placement rates immediately for graduates who are willing to move," Slack said. "For the graduates that stay around here it may take a little while longer, but they eventually land good jobs, too."
Slack said that there are jobs out there for all the students currently enrolled in his program, if the students can graduate.
"It is a very rigorous program," Slack said. "We generally lose some of our first-year students because of the workload, which is at least five hours a week of class five days a week, with at least a couple of hours of out of class work daily."
Annually, approximately 10 companies, some coming more than once, visit the program looking for recruits.
"Our students don't even have to leave campus to look for jobs," Slack said.
What separates the ISU College of Technology robotics program is the hands-on experience. Three of the five hours of the daily classes feature hands-on learning.
The program is fully enrolled, but accepts students in the fall and spring.
This program is ABET accredited and received the PTE (Professional, Technical Education) program of the year for Idaho in 2015.
For more information on the program visit the website www2.isu.edu/ctech/robotics/ or visit the program's Facebook page at www.facebook.com/IdahoStateRobotics/.
---
Categories: