Idaho State University appoints Caroline Faure as faculty athletics representative
June 7, 2017
POCATELLO – Idaho State University Professor Caroline Faure has been appointed as the faculty athletic representative by ISU President Arthur C. Vailas.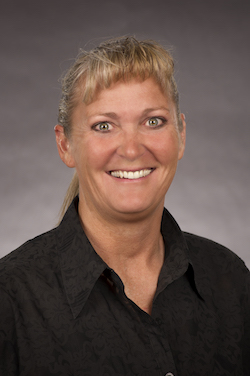 Faure is a professor and graduate program coordinator for the Department of Sports Science and Physical Education in the College of Education and is an accomplished researcher on sport-related concussion and prevention.
"I have been appointed by President Vailas to ensure there is a healthy balance with our student athletes between the athletic and academic sides of campus," Faure said. "I will deal with everything from assisting with NCAA compliance, ensuring the athletic certification of the student athletes and insuring the student athlete's well-being. Those are my primary roles."
The NCAA mandates that universities have a faculty athletic representative.
"I am excited about this," Faure said. "It is a good fit for me and a good challenge for my professional career. I teach sports management so I think it is a natural fit academically for me."
Faure said she has great passions for both athletics and academics, and is excited about fusing those two interests.
Responsibilities for faculty athletic representatives vary between institutions.
"I have some lofty goals," she said. "I would really like to be that advocate for our student athletes on the academic side and help with their psychological well-being, time-management skills and how to deal with the pressures of being a student athlete. Mostly I want to be their advocate and be an advocate for the athletic department."
Faure has been at ISU for 11 years. Her research emphasis is concussion and other areas related to logistical management of sports. She has four degrees from ISU including bachelor degrees in general studies and secondary education, a master's degree in athletic administration and a doctoral degree in educational leadership.