Idaho State University alumna well represented at 2017 Idaho Business Review Women of the Year Award gala in Boise
March 27, 2017

POCATELLO – Five Idaho State University alumna were among the 50 women recognized at the 2017 Idaho Business Review Women of the Year award gala and reception held this March at the Boise Centre.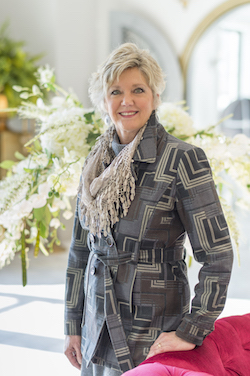 Olympic Gold Medalist Kristin Armstrong Savola was honored as the 2017 Idaho Business Review Woman of the Year.
ISU alumna named as finalists, from the more than 200 nominations, included:
Laurie Bell, executive director, Mini Joys Inc., Boise, earned an Associate of Applied Science degree in 1997 from ISU.
Farhana Hibbert, regional director, U.S. Senator Mike Crapo, Pocatello Office, earned a Master of Arts degree in 2006 from ISU.
Billie Johnson, physical design engineer, ON Semiconductor, Pocatello, earned a Bachelor of Science degree in

Engineering in 1996

and a Master of Business Administration degree in 2002 from ISU.
Amy Lientz, director, Partnerships, Engagement and Technology Department, Idaho National Laboratory, Idaho Falls.
Catherine Riddle, radiochemistry research scientist, Idaho National Laboratory, Idaho Falls, earned a Bachelor of Science degree in chemistry in 2000 from ISU.
"We are extremely proud of all of our alumna who were recognized and honored at the event and wish them further success in their careers and privates lives," said Ryan Sargent, ISU associate director of alumni relations.
This marks the 12th year that Idaho Business Review has honored women leaders in Idaho. Ten selection committee members evaluated the applicants.
This year there were honorees from Boise, Eagle, Meridian, Nampa, Twin Falls, Oakley, Pocatello, Glenns Ferry, Lewiston, Caldwell and Idaho Falls.
Photo information: Pictured is Laurie Bell, photo courtesy of Idaho Business Review photographer Pete Grady.
---
Categories: