Idaho State-Civic Symphony to host POPS Concert and Annual Raffle on March 11
February 23, 2017
POCATELLO —The Idaho State-Civic Symphony will host its annual POPS concert and fundraiser on March 11 in the Joseph C. and Cheryl H. Jensen Grand Concert Hall of the L.E. and Thelma E. Stephens Performing Arts Center.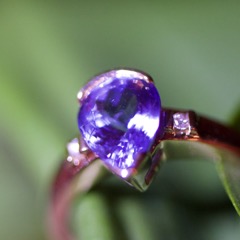 The event features a raffle fundraising event and the symphony will perform with Le Vent du Nord, recently nominated for the prestigious 2016 "Frontlines Music Award." The raffle mania begins at 6:30 p.m., doors to Jensen Grand Concert hall open at 7 p.m. and the concert will start at 7:30 p.m.
Before the concert, raffle items will be displayed in the Rotunda and raffle tickets will be available for purchase beginning at 6:30 p.m. and during intermission. Tickets for the baskets are $1. Basket themes include season tickets to the symphony, ISU athletic events, theatre and opera performances, a golf outing, getaway and dine-around-town packages, a money tree, day at the links and more.
A limited-ticket item, for which only 100 $20 tickets will be sold, is a Tanzanite ring donated by Molinelli's Jewelers featuring an elegant pear-shaped violet stone, flanked by a small diamond on each side in a 14K yellow gold setting. Drawings for all items will be at the concert and guests must be available to pick up prizes that evening.
For more information contact the Symphony at 234-1597 or any ISCS Board Member. For $1 raffle tickets visit us online at https://raffles.ticketprinting.com/raffle.jsp?raffleID=5344 Ring tickets (limited to 100) can be purchased online at https://raffles.ticketprinting.com/raffle.jsp?raffleID=3669.