Director of ISU dietetics program Laura McKnight receives Outstanding Educator Award
March 9, 2017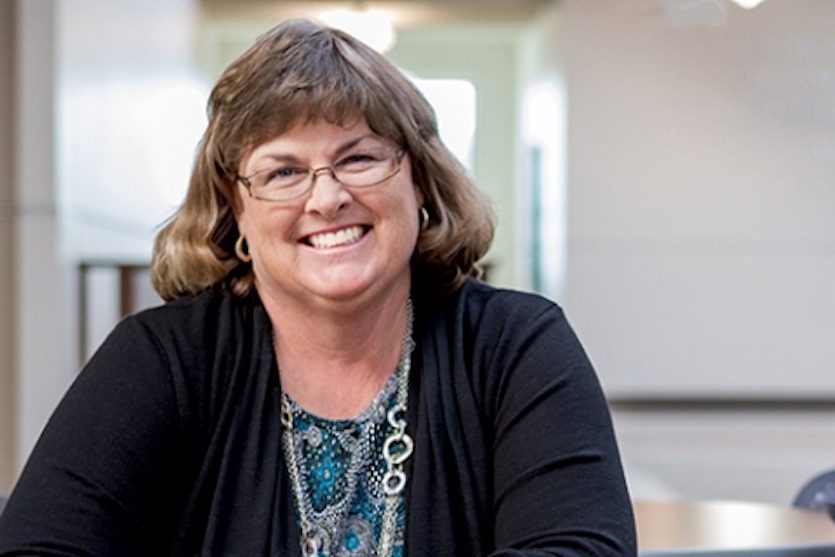 POCATELLO – Laura McKnight, director of Idaho State University's dietetics program, has been selected as the 2017 Outstanding Dietetic Educator for a Didactic Program in Dietetics in her region.
The award recognizes the teaching, mentoring and leadership activities of faculty and preceptors in dietetics education programs accredited by the Accreditation Council for Education in Nutrition and Dietetics. McKnight was selected by a committee of her peers in recognition of her years of service preparing students to become dietitians.
It was one of McKnight's former students and now fellow faculty member, Char Byington, who nominated her for the award.
"Under Laura's teaching and advising, I along with numerous students became registered dietitians who look back to our undergraduate program with wonderful memories of a professor who served as the foundation to our career through her excellent teaching and compassion for every one of us," Byington said.
McKnight has been a registered dietitian since 1987 after earning her degree from Idaho State University and completing a dietetic internship at the VA Medical Center in Salt Lake City. She began teaching at ISU in 1994, earned her Master of Public Health degree in 1999 and became the director of dietetic programs in 2008. McKnight says in those 23 years she has fond memories of the many students who have gone through the program.
"I enjoy mentoring the students and challenging them to reach their potential. I love the 'ah ha' moments when you see the connections between a classroom topic and an experiential learning application," McKnight said. "As I head in to the twilight of my teaching career, I am honored and humbled for these awards and to have made a difference in students' lives and the profession of dietetics."
In the past year, McKnight has also received the 2016 June Yerrington Award from the Idaho Academy of Nutrition and Dietetics as well as the Phi Upsilon Omicron 2016 National Bachtel-Holbrook Collegiate Advisor Award. She was selected for this most recent award out of a pool of Didactic Program in Dietetics instructors from Idaho, California, Washington, Oregon, Montana, Wyoming, Alaska and Hawaii. A Didactic Program in Dietetics (DPD) is defined as a program designed to meet the foundational knowledge for dietetics practice. Graduates of a DPD can then apply to a dietetic internship that leads to eligibility for the registration examination for dietitians.