Comedian, musician Rodney Carrington to present two shows Aug. 12 at ISU Stephens Center
June 16, 2017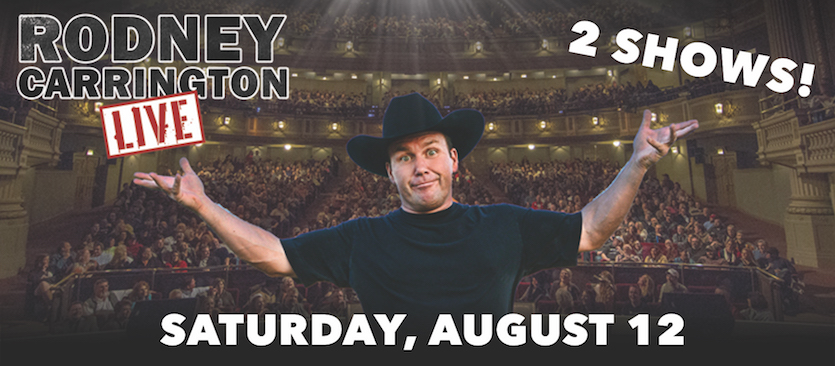 POCATELLO – Comedian and musician Rodney Carrington will present two shows at 7 and 9:30 p.m. August 12 at the Idaho State University Stephens Performing Art Center Jensen Grand Concert Hall.
Tickets go on sale Friday, June 23, at 10 a.m. This show is for mature audiences.
Carrington has been making audiences laugh for almost 20 years with his unique brand of stand-up comedy. The country singer-songwriter has recorded eight major label comedy albums which have sold more than two million copies, two of which have been certified Gold. His most recent special 'Laughter's Good' is now available on Netflix.
Carrington started his own record label "Laughter's Good" and released two albums under the new label in October 2014. Rodney re-released "C'Mon Laugh You Bastards" which features three new songs, as well as an album of all new material called "Laughter's Good."
In addition to starting his own record label, Carrington started a new YouTube series in October 2014 called "Bit By Bit." In the series, he releases new material one piece at a time on a weekly basis.
According to Pollstar, Carrington has been one of the top 10 highest grossing touring comedians for the last 10 years, and among the top 4 or 5 the last several years. His popularity derives in large part, from his connection to his audience both at his live shows, as well as social media. By the looks of his schedule in 2017, he shows no signs of slowing down.
Ticket prices are $48.50 for reserved seating or $183.50 for VIP, which includes a premium seat and meet-and-greet backstage pass. There is a 3 percent fee with cards, but tax is included in the ticket price.