Chamber music theatre celebrating African American women set March 4 at ISU
February 23, 2017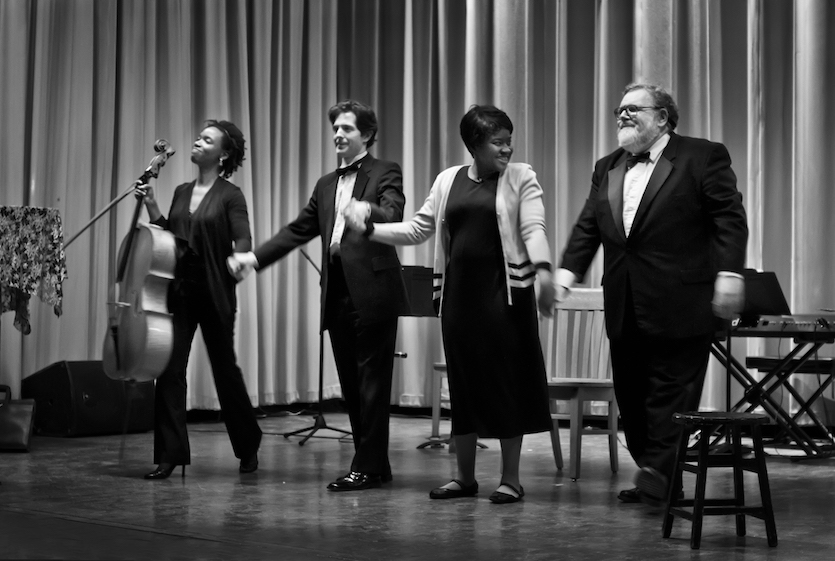 POCATELLO – The Core Ensemble will perform the chamber music theatre work "Ain't I a Woman!" at 7 p.m. March 4 in the Idaho State University Pond Student Union Ballroom.
The free Chamber Music Theatre is a unique performance format developed by the Core Ensemble featuring a marriage of theatrical narrative to chamber music performance.
Actress Shayla Simmons will portray multiple characters while interacting with the onstage musical trio of cello, piano and percussion.
"Ain't I a Woman!" celebrates the life and times of four powerful African American women: renowned novelist and anthropologist Zora Neale Hurston, ex-slave and fiery abolitionist Sojourner Truth, exuberant folk artist Clementine Hunter and fervent civil rights worker Fannie Lou Hamer.
The musical score is drawn from the heartfelt spirituals and blues of the Deep South, the urban vitality of the Jazz Age and contemporary concert music by African Americans. "Ain't I a Woman!" is "a joyful exploration of the trials and triumphs of four passionate and accomplished women."
Since 1993, the Core Ensemble has toured in every region of the United States and internationally to Australia, England, Russia, Ukraine and the British Virgin Islands. The Core Ensemble has received support from the National Endowment for the Arts, the State of Florida, Department of State, Division of Cultural Affairs, The Palm Beach County Cultural Council and the Aaron Copland Fund for Music.
This event is sponsored by the ISU Diversity Resource Center and the ISU School of Performing Arts in the College of Arts and Letters.
---
Categories: