April 25 showing of movie "Upriver," panel discussion to kick off Portneuf River Visioning Project
April 13, 2017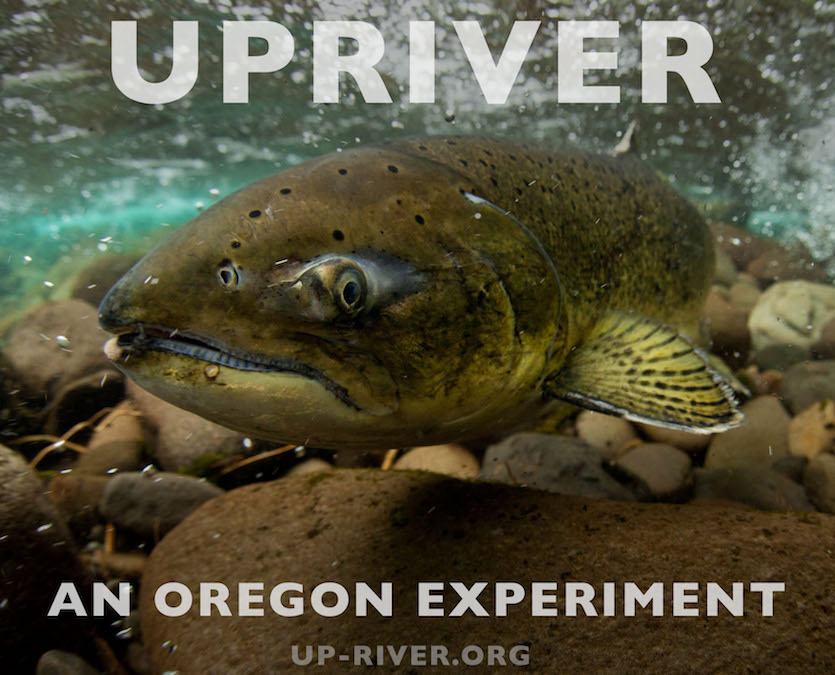 POCATELLO – A showing of the movie "UPRIVER: A Film for the Willamette" and a panel discussion about how this film relates to the potential management of Portneuf River watershed will be held April 25 in the Idaho State University Pond Student Union.
This free, public event will begin at 5:30 p.m. in the Pond Student Union Bengal Theatre Lobby with light refreshments. The approximately hour-long film will begin at 6 p.m. followed by a panel discussion at 7 p.m. in the Bengal Theatre.
"This film showing and panel discussion are intended to be a kick-off event for the Portneuf River Visioning Project that was recently approved by the City of Pocatello," said Sarah Godsey, ISU geosciences assistant professor.
"UPRIVER" is a 'watershed film' that explores one of the nation's most active river conservation movements. Within Oregon's Willamette River system, the film focuses on people from all walks of life who are coming together to revive the health of this large river and the life it supports. The film offers "how-tos" for protecting and improving other waterways.
"The movie is about the Willamette River in Oregon, but it is relevant to Pocatello and Southeast Idaho," Godsey said. "Like the Willamette, the Portneuf River has an urban corridor, agricultural activity and forestry and other upstream uses. Some things are obviously different about our area, but we hope it will kick off some lively discussion."
The panel will include Hannah Sanger, City of Pocatello environmental coordinator, as well as representatives from ISU and local environmental groups.
"We hope that this event will spark enthusiasm for implementing some of the ideas the City adopted for the Portneuf River," Godsey said.
This event is funded in part by CUAHSI Let's Talk about Water program. CUASHI, The Consortium of Universities for the Advancement of Hydrologic Science, is a research organization representing more than 100 U.S. universities and international water science-related organizations, of which ISU is a partner. CUAHSI receives support from the National Science Foundation.
Local financial and in-kind sponsors include the ISU Department of Geosciences, the National Science Foundation's Managing Idaho's Landscapes for Ecosystems Services (MILES) grant, City of Pocatello, Portneuf Resource Council, Portneuf Watershed Partnership, Portneuf River Project and League of Women Voters.
A trailer for the film "Upriver" is located at https://vimeo.com/137996609.
For more information on this event, contact Godsey at 208-282-3170 or godsey@isu.edu.