Abby Latta named as ISU's Career Path Intern of the Month for February
February 7, 2017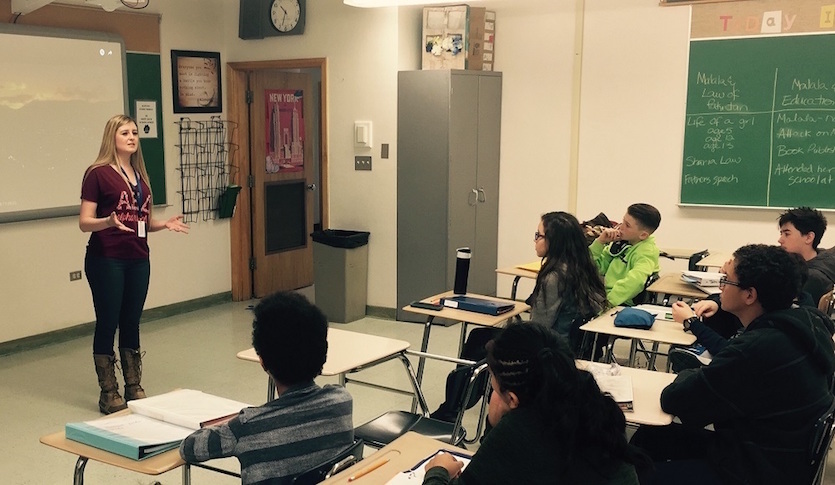 POCATELLO - Abby Latta has been honored as the Idaho State University Career Path Intern of the month by the ISU Career Center.
Latta is a sophomore working toward a bachelor's degree in education. She has been interning as a CPI at Franklin Middle School assisting in a seventh grade English class. Latta has gained valuable teaching experience since she began her position in August 2016.
"My CPI position has been awesome in giving me hands on experience in the teaching field," Latta stated. "It is important that all future teachers get time in the classroom, and this internship has confirmed that I do want to become a teacher."
Latta is emphasizing in both English and Spanish in her studies and hopes to one day teach high school. Originally from Sun Valley, Latta plans on teaching in the Boise area upon graduation from ISU in the spring of 2019.
Latta's supervisor, Franklin Middle School English teacher Natalie Call, said she could not ask for a better student teaching intern.
"Abby is fabulous," Call said. "She is responsible, has a great report with my students and will make a great addition to our profession."
---
Categories: