46th annual Frank Church Symposium March 2-3 focuses on the post-colonial state
February 14, 2017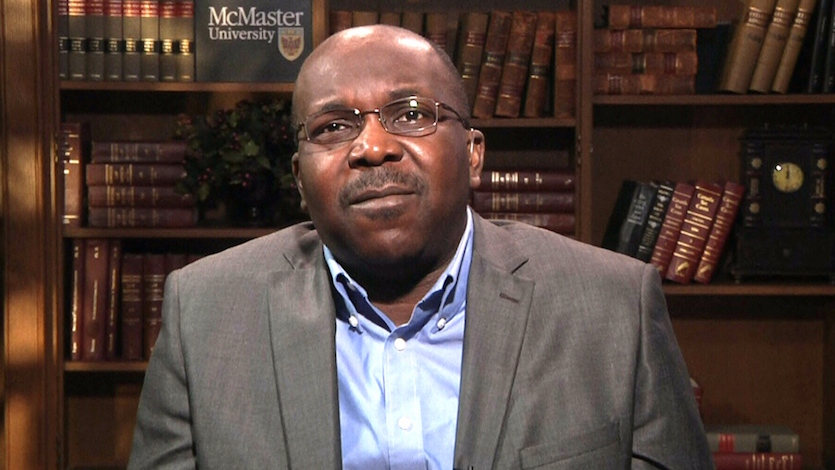 POCATELLO – Idaho State University's International Affairs Council (IAC) will host the 46th annual Frank Church Symposium on March 2 and 3 on ISU's campus.
The theme for this year's Symposium is "The Post-Colonial State." Speakers and panelists will discuss Central Asia and Afghanistan, colonialism, intervention in the Middle East, gender and sexuality and conflict.
Bonny Ibhawoh, professor at McMaster University, Canada, will present the keynote address. He will speak on "Putting the Genie Back in the Bottle: Human Rights and the Post-Colonial World Order" on March 2 at 7 p.m. in the L.E. and Thelma E. Stephens Performing Arts Center.
Ibhawoh is a professor of global human rights history, peace and conflict studies and African studies, and an associate dean for research at the University. He previously served as the director of the Centre for Peace Studies at McMaster University, has taught in universities in Africa, the United Kingdom, the United States and Canada and was previously a human rights fellow at the Carnegie Council for Ethics and International Affairs, New York. He has also been a research fellow at the Danish Institute for Human Rights, Copenhagen, Denmark and associate member of the Centre for African Studies School of Oriental and African Studies (SOAS), University of London, UK. He is the author of several books on African history, human rights and peace and conflict studies.
The Symposium's main panels will be held in the Pond Student Union Salmon River Suites on Pocatello's campus on March 2 and 3. The event will also be broadcast live on the ISU-Idaho Falls campus in the Bennion Student Union Building. All events are free and open to the public.
The IAC, housed in the College of Arts and Letters, organizes the Symposium every year to honor former Idaho Sen. Frank Church, chair of the U.S. Committee on Foreign Relations during the Vietnam War.
On March 2, events will run from 8:30 a.m. to 8 p.m. with the keynote address at 7 p.m. On March 3, events will run from 8:30 a.m. to 4 p.m.
For more information on the Symposium, the speakers or the panelists, visit isu.edu/glbstdy.
The Symposium schedule follows. All panels will be held in the Salmon River Suites on the floor of the Pond Student Union Building.
Thursday, March 2
8:30-10:30 a.m. - Panel 1: Inter-regional Issues
10:45-11:45 a.m. - Joseph Hurst Memorial Lecture
1:15-2:30 p.m. - Panel 2: Colonialism
2:45- 4 p.m. - Panel 3: Intervention in the Middle East
7 p.m. - Keynote Address: "Putting the Genie Back in the Bottle: Human Rights and the Post-Colonial World Order" by Bonny Ibhawoh in the Stephens Performing Arts Center Bistline Theatre.
Friday, March 3
8:30-10:30 a.m. - Panel 4: Conflict
10:45-11:45 a.m. - Richard H. Foster Lecture Global Health
1:15-2:45 p.m. - Panel 5: Gender and Sexuality
2:55- 4 p.m. - Panel 6: Opportunities for Students in the World (for ISU students only)
---
Categories: