What it means to age: Idaho State University, Idaho Public Television and Honoring Choices® Idaho partner to raise awareness of aging and community resources
August 31, 2017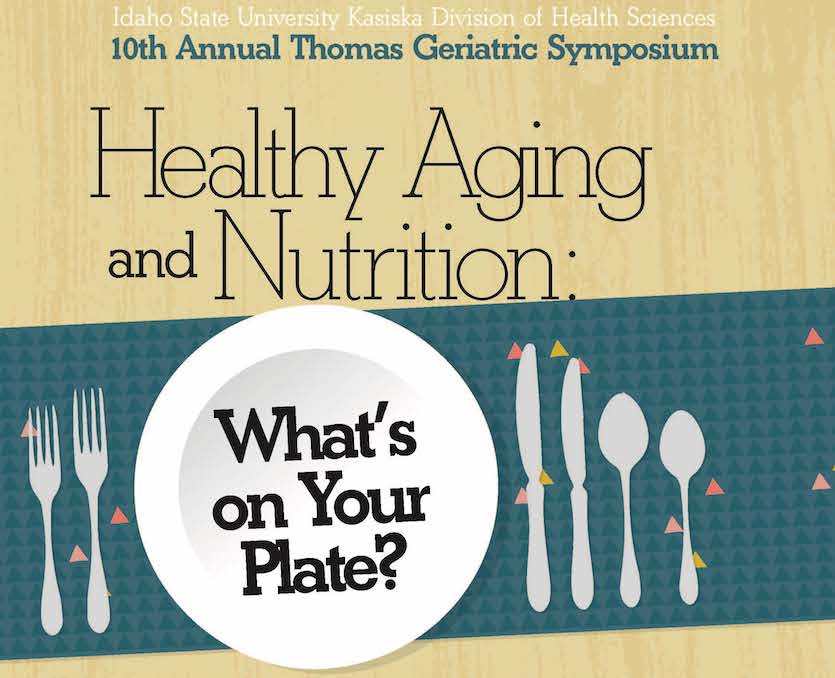 POCATELLO—When Jeff Tucker, the director of content services at Idaho Public Television, was informed about the Thomas Geriatric Symposium, he saw a natural connection in the mission of three programs: Honoring Choices® Idaho, Idaho Public Television, and Idaho State University's Thomas Geriatric Symposium.
He brought together professionals from these three programs to brainstorm about living and aging in Idaho and to identify community resources to help people improve the quality of their lives. The collaboration resulted in the creation of a three week series on Living and Aging that will air on IdahoPTV, Idaho Channel, Sept. 17-Oct. 6, as well as a list of community resources for older adults and their families. These programs empower older adults with insights about health care, finances, community resources and much more.
The symposium, which will take place on the Pocatello and Meridian campuses Friday, Oct. 6, will address aging, nutrition, wellness, death and dying, healthy lifestyles and managing diseases. The purpose of the collaboration is to raise awareness of the universal struggles that older adults face and reshape the public's attitudes and beliefs about aging, says ISU-Meridian clinical professor Beth Guzi.
One of the resources available from Honoring Choices®Idaho is titled "Death Over Dinner." The topics of aging and death are not often discussed at the dinner table; however, Stephanie Bender-Kitz, project lead from Honoring Choices® Idaho, wants more people to have the resources to have this conversation.
Honoring Choices® Idaho promotes opportunities for conversations about end of life wishes in the context of one's values and empowers people to make and document decisions to help ensure that these important health care decisions are honored. Bender-Kitz emphasizes that collaboration around a shared vision can result in great change. Honoring Choices® Idaho is proud to collaborate with Idaho Public Television and ISU to begin conversations about the opportunities and challenges of longevity.
The symposium will take place in the Pond Student Union Ballroom in Pocatello and the ISU-Meridian Health Science Center in Meridian. Registration begins at 8:00 a.m. and sessions will be held from 8:30 a.m. to 1p.m.
In its tenth year, the Thomas Geriatric Symposium exemplifies ISU's health care mission of enhancing community partnerships and expanding interprofessional education. This year's keynote speaker is Boise-based author Dr. SeAnne Safaii-Waite, associate professor of nutrition and dietetics at University of Idaho. Her topic is "Healthy Aging and Nutrition: What's on your Plate?" Dr. Safaii-Waite's presentation is free to the public and will be telecast from ISU-Meridian to the Pocatello campus.
Organizers say the majority of the sessions will be connected via video teleconference. Activities will occur at both sites independently and will include breakout sessions with community presenters. Sessions will include estate planning, end of life planning, cooking for two, yoga and mindfulness. For more information or to register for the symposium visit https://isu.edu/healthconf/
To find additional information about community resources related to aging, wellness and health care, and programs that will appear from Sept. 17- Oct. 6 on Idaho Public Television, visit Idaho Public Television at http://idahoptv.org/ and for more information about end of life discussions visit
Honoring Choices® Idaho at www.honoringchoicesidaho.org.
---
Categories: