The Collin Raye Christmas performance will be Dec. 16 at ISU Stephens Performing Arts Center
November 22, 2017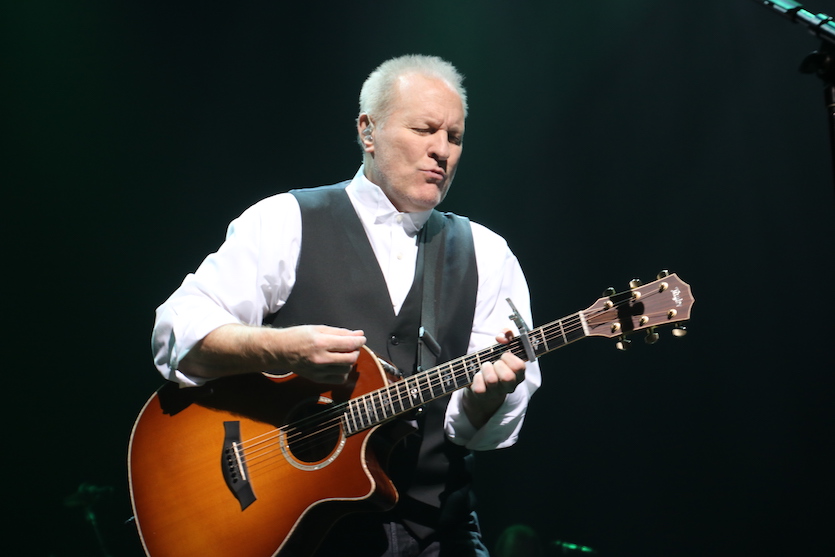 POCATELLO – A special Christmas performance by Collin Raye on Dec. 16 at 7:30 p.m. will be presented by Idaho State University's A Season of Note at the Stephens Performing Arts Center.
Raye is known as one of the true hit makers in the 1990s and he continues to crank out soulful, heartfelt material with the honesty and richness that is signature to his vocals.
He has 24 top-10 records, 16 No. 1 hits, and has been a 10-time male vocalist of the year nominee between Country Music Association and the Academy of Country Music.
"In the beginning, I wanted hits and all that but what drives me now is what music means to people," Raye said.
What started with the simple desire to entertain has turned into something that is almost a holy calling for Collin Raye.
"Songs have landed on me that made me realize there's more to this than I thought," Raye said. "It's about entertaining people one minute and healing them the next. It's kind of like a ministry."
For more information on Collin Raye please visit collinraye.com.
This concert will be in the Joseph C. and Cheryl H. Jensen Grand Concert Hall.
Prices are $38 for main seating and $34 for upper level sitting. Tickets are available at the ISU Box Office in the Stephens Performing Arts Center (1102 Sam Nixon Drive), by phone at 208-282-3595, online at isu.edu/tickets or at Vickers Western Wear.
For more information on the 2017-18 Season of Note, contact the Stephens Performing Arts Box Office at (208) 282-3595 or visit isu.edu/stephens.
---
Categories: