Stephanie Bachman named ISU's October CPI Intern of the Month
October 3, 2017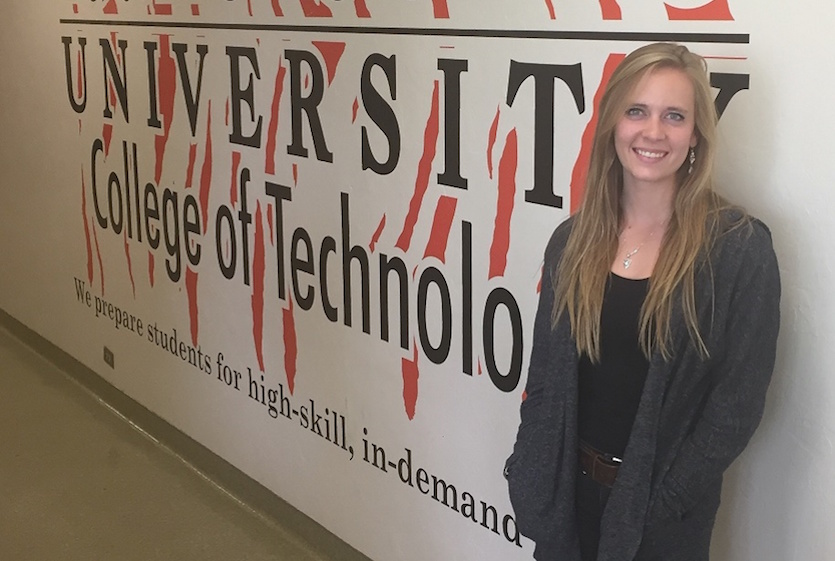 POCATELLO – Idaho State University's October Career Path Intern of the Month is Stephanie Bachman, a senior majoring in English with an emphasis in public relations.
Bachman has been an intern for Continuing Education and Workforce Training (CEWT), a division within the College of Technology. Many of Bachman's internship duties revolve around educating the public about CEWT's ongoing efforts to support the University and local economy by delivering programs and courses that meet professional development, workforce training and continued learning for the local community and region.
Highlights from Bachman's internship include authoring numerous articles for the CEWT catalog, managing the departmental blog, and publishing articles in the Idaho State Journal.
"In the seven months since Stephanie joined our office she has made a name for herself, not only in our office, but in the community as an exceptional talent," said Jena Hintze, assistant director for continuing education and Workforce Training and Bachman's supervisor. "Once you read her work, you can't help but want to work with her."
Bachman, a Pocatello native, will graduate in May 2018. She intends to remain in the region and work as a freelance writer. She has a passion for writing short stories and novels and hopes to one day to be a full-time author.