Stanford University School of Medicine Associate Dean Ronald Garcia to speak to ISU Spanish for the Health Professions students
August 16, 2017

POCATELLO – Ronald Garcia, assistant dean for minority affairs at the Stanford University School of Medicine, will travel to Idaho State University to speak to Spanish for the Health Professions students and minority students on Aug. 24 from 12:30 to 1:30 p.m. in the Pond Student Union North Fork Room.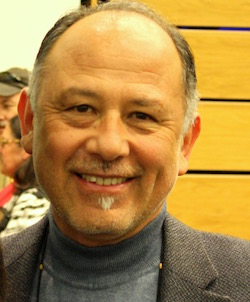 His presentation will help prepare students to be more competitive applicants when applying to medical school.
Garcia also serves as an assistant lecturer of medicine, as the director of the Center of Excellence in Diversity in Medical Education and as the director of the Stanford Community College Summer Premedical Program, which targets under-represented minority students pursuing a career in medicine.
Local healthcare professionals reached out to Garcia for his expertise in promoting diversity in the health professions workforce. In turn, Garcia developed a connection to ISU through a student pursuing a career in medicine and became interested in visiting the university.
Garcia's efforts to increase diversity in the medical workforce are fueled by the inherent diversity of medical patients. He emphasizes that while our nation has tremendous linguistic and cultural diversity, the diversity healthcare professionals has not changed over the past three decades, which is the disparity he seeks to address.
"I hope to support students interested in health professions careers through facts, figures and examples of how to prepare for the medical school admission process," Garcia said.
Over the years, Garcia has lectured, published and offered workshops on cultural competence in clinical care and has become an advocate for diversity in health professions.
"There continues to be an underrepresentation in health professions from students from culturally and linguistically diverse backgrounds," Garcia said. "Students from these backgrounds are uniquely positioned to address issues of health inequities and disparities based on their lived experiences."
For more information, contact Adolfo Andazola at andaadol@isu.edu.
---
Categories: