Pocatello's Ty Peterson featured in Warren Miller's "Line of Descent" movie showing at Frazier Hall Auditorium on Nov. 4
By Kirsten Cooper, MarCom CPI
October 23, 2017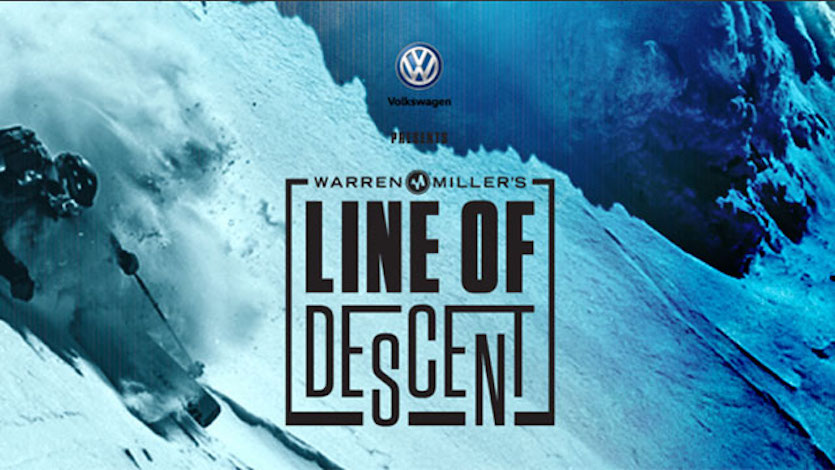 POCATELLO – Pocatello's own Ty Peterson will be featured in the Warren Miller ski movie "Line of Descent" when it shows at 7 p.m. Nov. 4 at Idaho State University's Frazier Hall and he'll also be present at the showing signing posters and sharing his experiences.
Peterson said that although this is the first Warren Miller film he has participated in, he has always been a fan of them.
"The first ski movie I ever saw was 'Snowonder' when I was a little kid," he said. "I was instantly inspired and looked forward to watching Warren Miller ski movies in the fall to get excited for the upcoming season."
Peterson was asked to be in "Line of Descent" by his sponsor, Marker/Dalbello/Völkl. It is a major sponsor of the film and gets to insert some of its athletes each year to be part of Warren Miller films.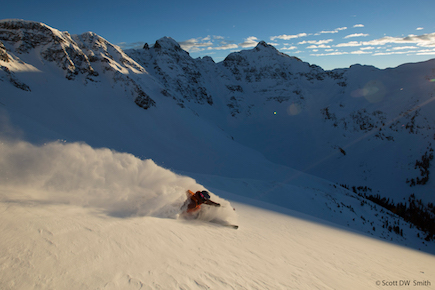 He is also sponsored by POC Sports, Leki, and Snowbird/Alta.
Peterson said the highlight of the trip was getting to ski out of a helicopter.
"I've always wanted to helicopter ski, but it's such an expensive aspect of skiing that I just haven't been able to experience it until now," he said. "It's something I'll remember forever!"
There will be a pre-party for "Line of Descent" at 6 p.m. Nov. 4 in the Frazier Hall Lobby, featuring a cash bar, beer and wine, and the chance to mingle with Peterson.
"Line of Descent" is Warren Miller's 68th ski and snowboard film to salute the start of winter, and it is being brought to ISU by the Cooperative Wilderness Handicapped Outdoor Group, CW HOG, to raise funds for its programs.
The annual showing of Warren Miller's newest ski film corresponds to the Pocatello Ski Swap taking place from 6 to 10 p.m. Nov. 3 and from 9 a.m. to 6 p.m. Nov. 4 in the Pond Student Ballroom. The film celebrates the lineage of legendary athletes through a multi-generational cast of skiing icons and fresh faces.
Tickets are $12 in advance, $15 at the door, and can be picked up at the CW HOG office, Barrie's Ski and Sports, Element Outfitters and the Pocatello Ski Swap.
For more information on CW HOG's showing of "Line of Descent," contact Robert Ellis at (208) 282-2945 or ellirobe@isu.edu.
To learn more about the movie, visit http://www.skinet.com/warrenmiller/volkswagen-presents-warren-millers-line-of-descent
Photo information: Photo is of Pocatello's Ty Peterson, who is featured in the Warren Miller ski film "Line of Descent" showing Nov. 4. Photo is from the Warren Miller website, credit Scott DW Smith.