Muggle Magic back at the Idaho Museum of Natural History
November 2, 2017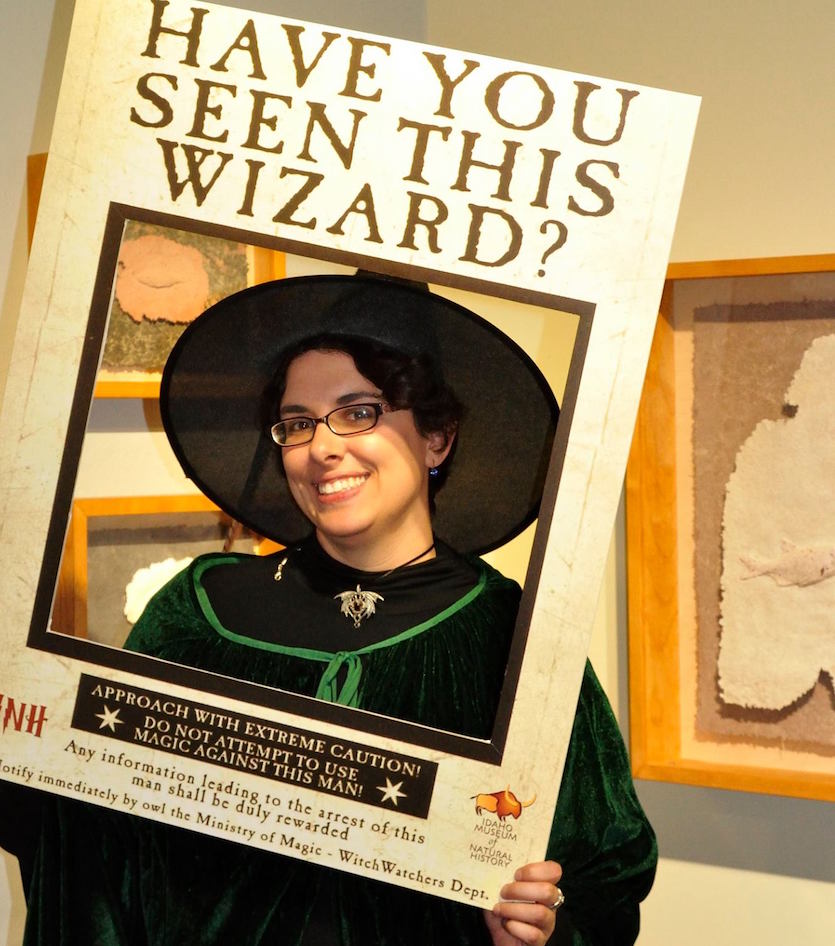 POCATELLO – Combining the magical world of Harry Potter with the real magic of science, the Idaho Museum of Natural History's annual Muggle Magic event will be held from 11 a.m. to 3 p.m. Nov. 11 on the Idaho State University Pocatello campus.
Museum staff will transform the Idaho Museum of Natural History (IMNH) into the IMNH School of Nature and Science for wizards age 4-17. Upon entry, wizards will be sorted and introduced to wand making using Idaho native trees, meet toads and snakes, and learn about Muggle science that is truly magical.

This is a family-friendly event. Tickets are $10 online for wizards 4-17 years old or $12 at the door. The ticket price includes entry and all activities for each wizard. Muggles (accompanying adults) are free with a paying wizard. To purchase tickets online visit imnh.isu.edu.

Muggle Magic is an annual fundraiser for the IMNH Education Division. The Education Division provides two free family-friendly events every month. This fundraiser will allow the Education Division to continue to provide these great activity opportunities.
Since 1934, the IMNH at Idaho State University has offered unique, educational and fun opportunities to visitors, classrooms, tourists and the public. The IMNH is open six days a week, closed Mondays. To learn more please visit imnh.isu.edu or call 208-282-3168.
---
Categories: