Moryah DeMott selected as August 2017 ISU Career Path Intern of the Month
August 9, 2017
By Kirsten Cooper, MarCom CPI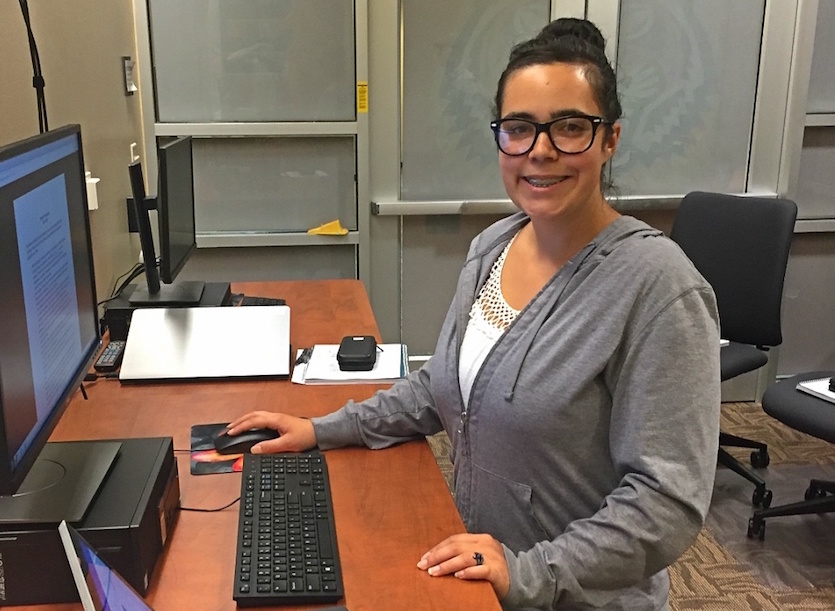 POCATELLO – Moryah DeMott, an English/creative writing major, has been selected as the August 2017 Idaho State University Career Path Intern of the Month.
DeMott has been interning at ISU's Disabilities Services since February 2017. During her time as an intern, DeMott has been able to help students organize and develop their academic essays.
She has also been able to gain experience using TypeWell, a software system that provides verbatim transcriptions of lectures to students who are deaf or hard of hearing.
"Moryah will go out of her way to find time for any student and assist them," said Karina Rorris, director of Disability Services. "Our office could not ask for a better employee."
DeMott will graduate from ISU in August 2018. A native of Idaho Falls, DeMott plans on moving to Tucson, Arizona, to pursue a career in publishing after graduating.
---
Categories: