Jerimiah Phillips selected as Idaho State University's Career Path Intern of the month
November 10, 2017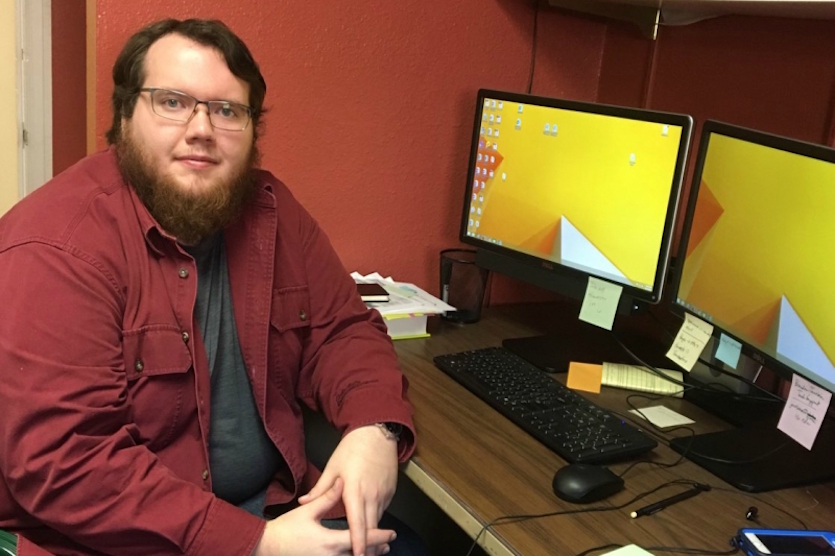 POCATELLO – Jerimiah Phillips, a senior majoring in anthropology, has been selected as Idaho State University's Career Path Intern (CPI) for the month of November.
Phillips has been working with Katherine L. Reedy, professor and chair of the anthropology department on a comprehensive survey of the Aleutian community of Sand Point, Alaska.
Phillips' focus within this project has been distilling the survey results and using GIS technology to build maps of the surveyed households.
The results of this survey will help provide information on Aleutian communities and their ability to get the foods they need from their lands and waters, and provide insight on how to improve fish and wildlife management in the area.
"Jerimiah has been tasked with rendering chaotic survey data into a well-ordered database," Reedy said. "Over spring break 2018, the project will conduct a similar survey in two more Alaska Peninsula communities, and Jerimiah will participate in the fieldwork and data processing."
A South Dakota native, Phillips decided to attend ISU due to the excellent reputation of the anthropology department. He will graduate in May 2018 and hopes to attend graduate school outside of the United States. Outside of his education, Phillips enjoys hiking and being in the outdoors.
---
Categories: