ISU School of Performing Arts to present free production of classic "The Taming of the Shrew"
October 20, 2017
POCATELLO – Idaho State University's School of Performing Arts will present William Shakespeare's classic "The Taming of the Shrew" on Oct. 28 and 30 at 7:30 p.m. in the Beverly B. Bistline Thrust Theatre in the L.E. and Thelma E. Stephens Performing Arts Center. Both performances are free to the public, which is made possible by a grant from the F.M., Anne G., and Beverly B. Bistline Foundation.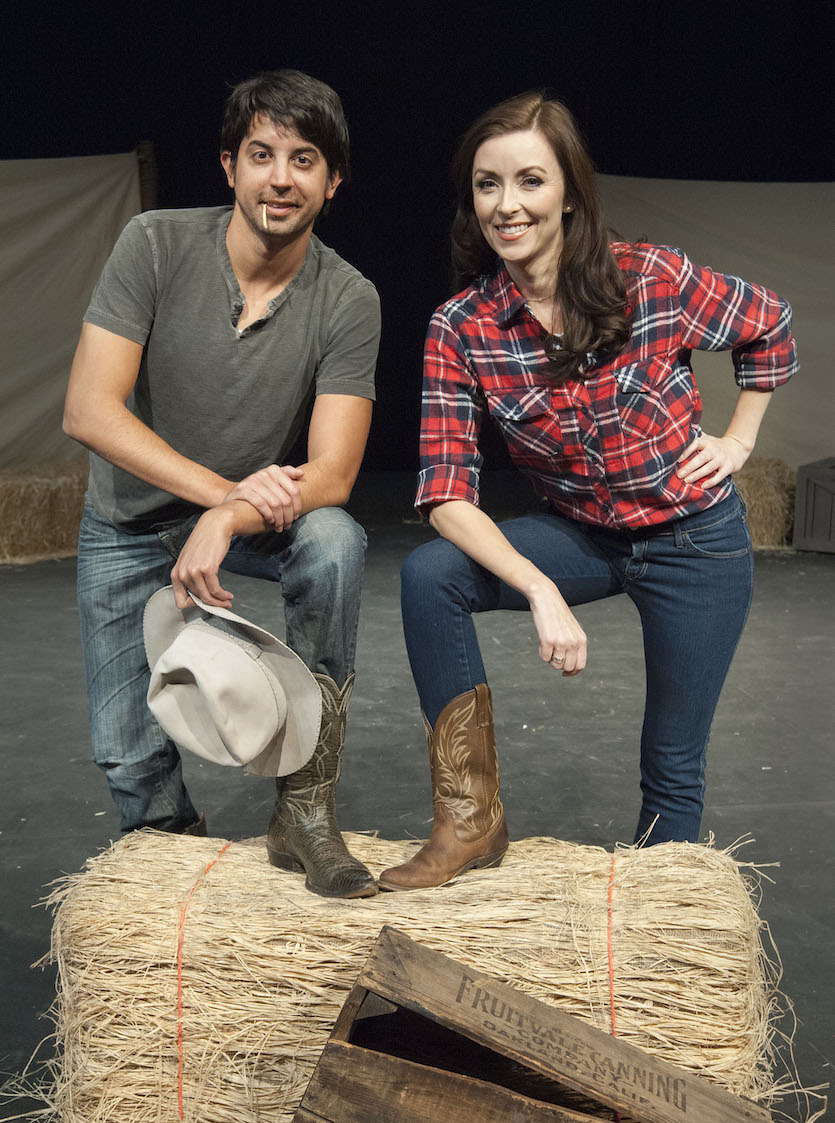 "The Taming of the Shrew" focuses on lovely Bianca, who is the prize to be won by all men looking to land themselves a wealthy wife. But the competitors will first have to marry off Bianca's clever, fiery older sister, Katherina, who may just outsmart them all. Petruchio, the wild outsider, attempts to outwit and outlast Katherina's feistiness. Shakespeare's original screwball comedy shows the lengths to which men will go for their legacy, what women will do to break free, and the outrageous things we all do for the human heart. The play can leave the
"The Taming of the Shrew" offers many delights for the Pocatello community. First, guest director Lenny Banovez, who is known for his innovative adaptations of classic texts, will direct the play. Second, ISU faculty members Vanessa Ballam and Stefan Espinosa will share the stage for the first time in Pocatello. And finally, it's free and open to the public.
"We're calling it a turbo-project because we've literally created a show in two weeks, start to finish" said Ballam. "We brought Banovez to ISU to challenge and push our student actors right alongside ourselves, and we can't wait to share the result with the community. We're diving in and hope the community will be there to join us."
Banovez joins ISU for this production from New York. He is currently the artistic director and co-founder of Titan Theatre Company. He holds a Master of Fine Arts Degree from the Professional Actor Training Program at Ohio University and a bachelor's degree from the University of Wisconsin-Parkside. He has worked with programs around the country including The Kennedy Center, Milwaukee Repertory Theater, Theatre Row NYC, Monomoy Theatre on Cape Cod and the Texas Shakespeare Festival.
The cast includes 12 undergraduate students, one graduate student and two faculty members. Two graduate students are serving as stage managers, and all design and technical elements of the play are being overseen by ISU students.
There will only be two free public performances of "The Taming of the Shrew." Patrons are encouraged to arrive early to ensure seating.
If schools are interested in bringing student groups to the production or having the show performed at their school free of charge, please contact Julie Hillebrant at hilljuli@isu.edu.