ISU School of Performing Arts to present Arthur Miller's "The Crucible"
September 26, 2017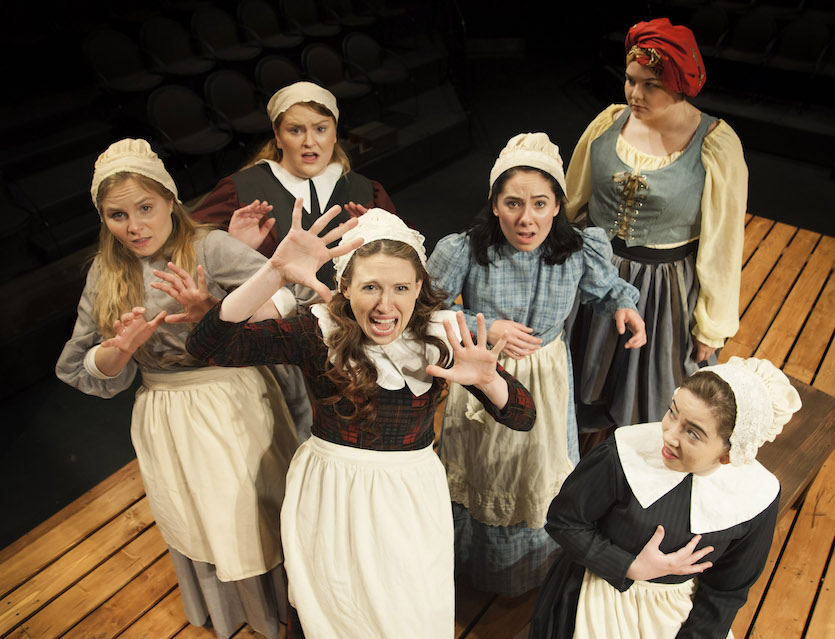 POCATELLO – Idaho State University's School of Performing Arts, Department of Theatre and Dance, will present Arthur Miller's "The Crucible" on Oct. 6, 7, 12, 13 and 14 at 7:30 p.m. in the Black Box Theatre in the L.E. and Thelma E. Stephens Performing Arts Center.
"The Crucible" focuses on a town gone mad with accusations of witchcraft, and the famous witch trials that ensued. Several young girls are caught in the woods conducting Satanic rituals. To escape punishment, they claim that a slave from Barbados forced them to participate, and that they were under the influence of evil spirits "sent out" by various townspeople. One of the people accused is Elizabeth Proctor, whose husband John becomes the central character. Proctor attempts to clear his wife's name, even by proclaiming his own sins to the community. Instead of saving his wife, Proctor finds himself accused of witchcraft and ultimately condemned to death with a host of others.
Norm Schroder, director and theatre professor, regards the play as "the great American tragedy" because of its historical context and popularity in American literature studies. Schroder notes that many people also remember and study this play for its relationship to the "Red-Scare" era in which it was written, although the play itself is strictly about the Salem Witch Trials.
"What is truly terrifying about this tragedy is how great evil can be done in the name of good," Schroder said.
Schroder also notes, however, that "tragedy is the most optimistic form of drama; though it may end sadly, the tragic hero rises to a level of true greatness, and we see a nobleness of the soul."
The production features 20 student cast members, including three graduate students. This will also be the first production to showcase the talents of the ISU theatre program's newest faculty member, Paul Yeates, professor of scenic and lighting design.
"The Crucible" will be performed theatre-in-the-round, or arena style, which places the stage in the center with the audience on all four sides. Schroder notes that the theatre style creates a more intimate viewing experience for the audience.
Tickets are $15 for adults, $14 for faculty/staff/seniors, $10 for children and $7 for ISU students. They are available at the ISU Box Office at (208) 282-3595 or isu.edu/tickets.
For more information, contact Julie Hillebrant at hilljuli@isu.edu or (208) 282-6452.
---
Categories: