ISU Jazz Bands to perform Oct. 27
October 25, 2017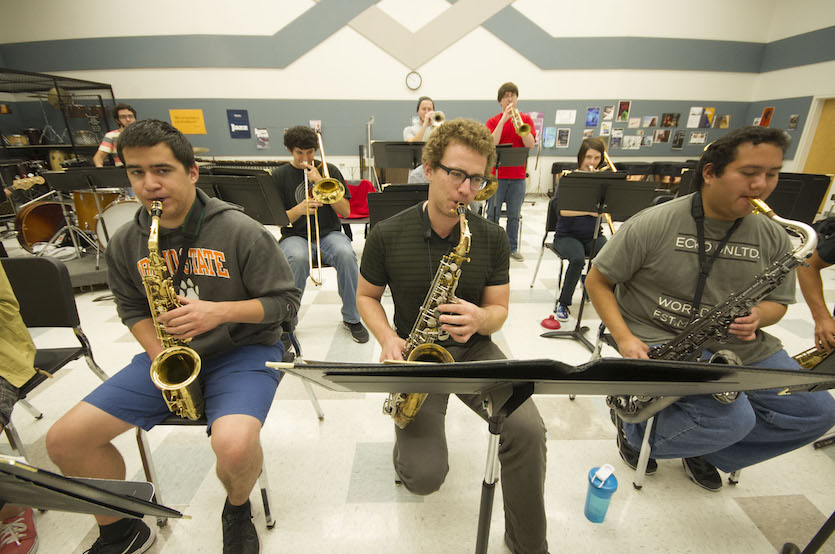 POCATELLO – The Idaho State University Jazz Bands will perform a concert on Oct. 27 at 7:30 p.m. in the Joseph C. and Cheryl H. Jensen Grand Concert Hall in the L.E. and Thelma E. Stephens Performing Arts Center.
The concert will feature the ISU Chamber Jazz Ensemble, Jazz Trio and the Big Band.
Idaho State University Director of Jazz Studies Jon Armstrong said the concert will feature an exciting mix of funk, old-school jazz, Brazilian music and modern selections. It will also feature an Idaho premiere of Los Angeles-based composer Lauren Elizabeth Baba's composition for Big Band "Another Ride on the Elephant Slide".
"There's a great vibe all around in the jazz department this year, and this concert will certainly be an enthusiastic fun night of music," Armstrong said.
Tickets for the concert are $8 for adults, $6 for faculty/staff, $4 for pre-college students and free for ISU students. Tickets are available at the door.
For more information, contact Jon Armstrong at armsjona@isu.edu or at (208) 282-3143.
---
Categories: